Geology at Lake Tahoe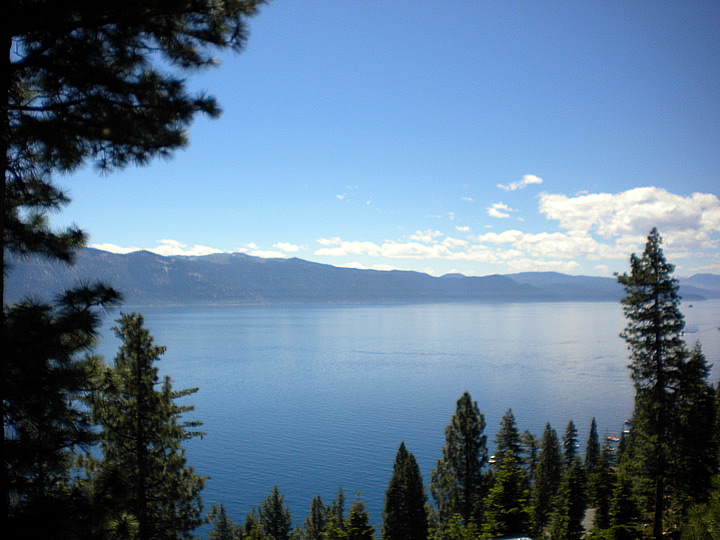 Lake Tahoe is the largest alpine lake in North America and at 501 meters depth, it is the second deepest. Due to
this depth and the faults within the lake, research suggests earthquake-triggered tsunamis could be 10 m high.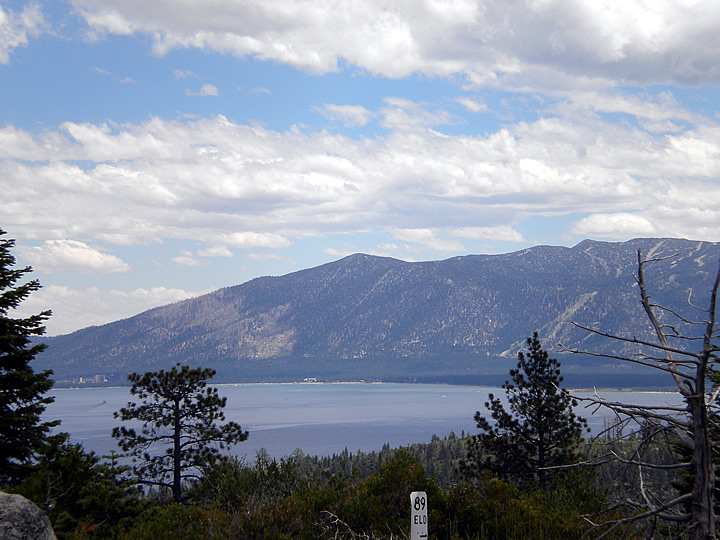 Lake Tahoe is 2,000,000 years old and was created at a normal fault via down-dropped blocks called grabens.
A graben is the result of a block of land being downthrown producing a valley with a distinct scarp (horst)
on each side. Horst and graben structures are indicative of tensional forces and crustal stretching.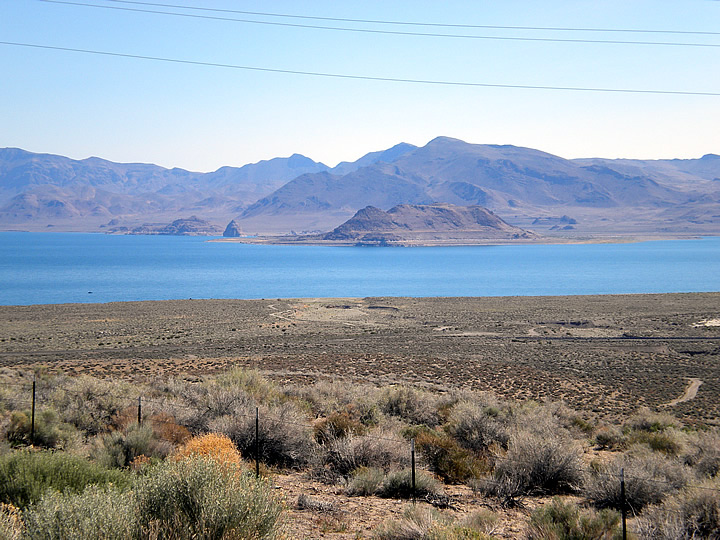 The Truckee River is Lake Tahoe's only outlet. The Truckee flows northeast through Reno, Nevada and into Pyramid Lake, Nevada (above - look for the small pyramid namesake left of center) which has no outlet.
or