El Alamein, Egypt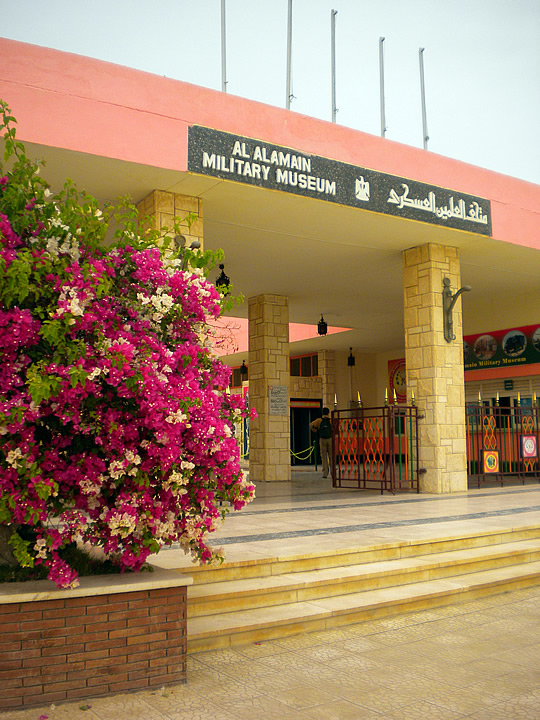 OK, here we are at the El Alamein Military Museum. Unfortunately, because the cab driver's vehicle was not
in good drivable condition, we arrived just minutes after it closed.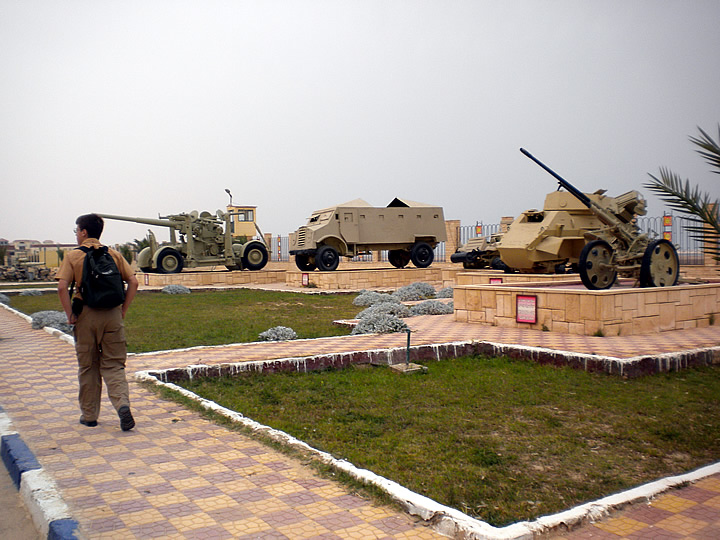 We were able to see the vehicles outside the military museum.

Military vehicles.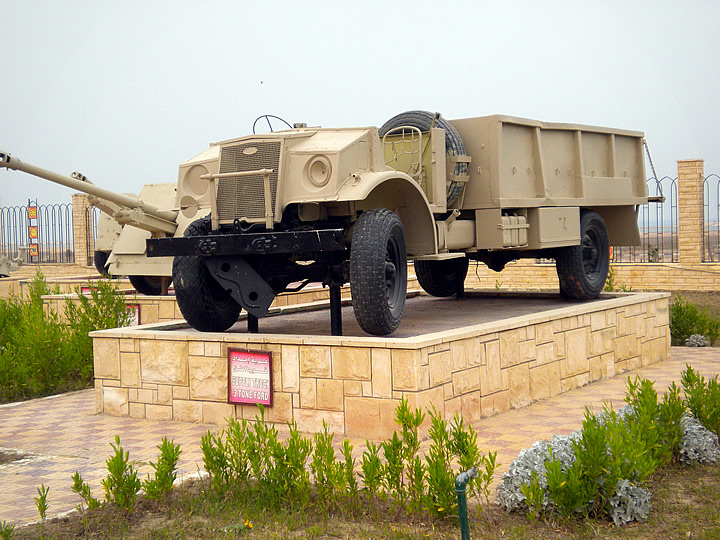 The sign says "3-ton Ford Supply Truck".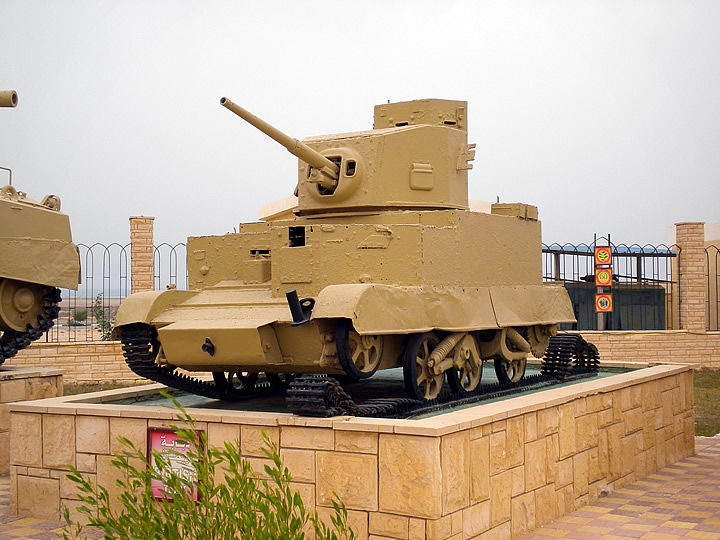 "British Tank"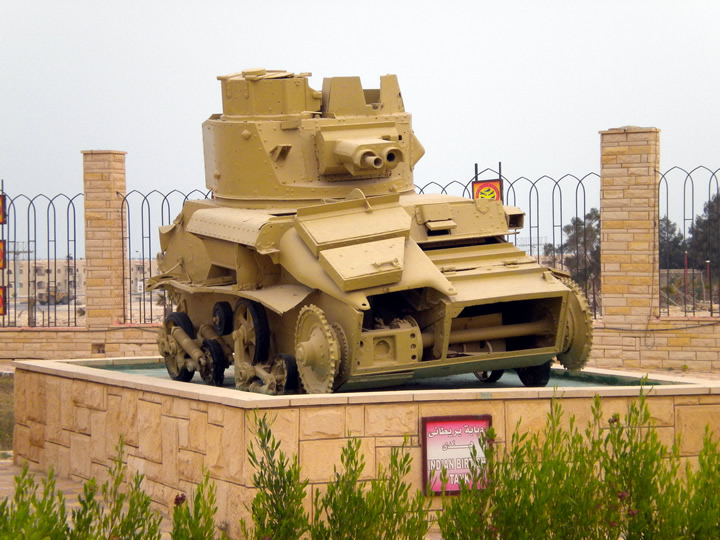 "Indian-British Tank"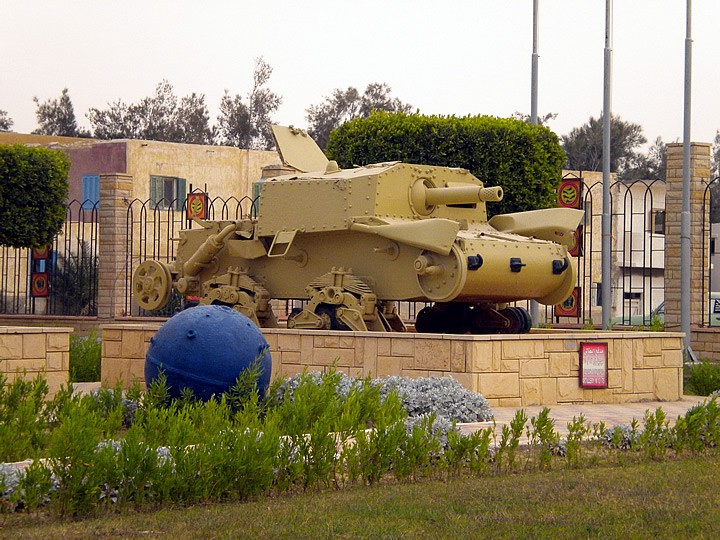 "Italian Artillery"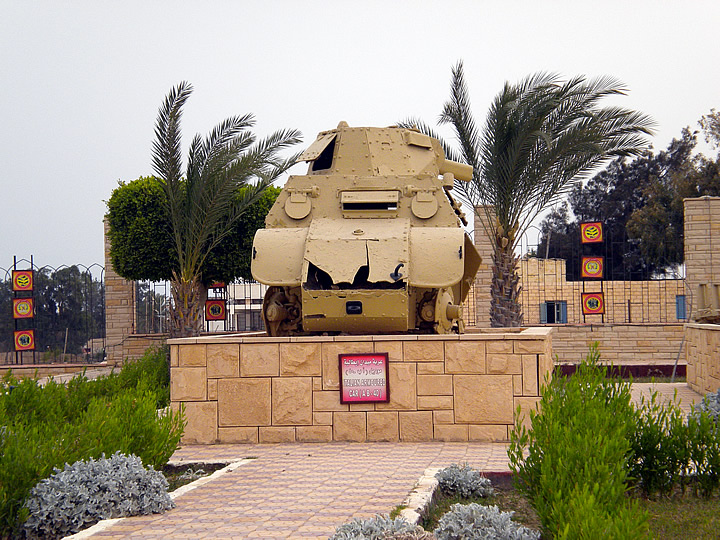 "Italian Armored Car"

More Italian artillery.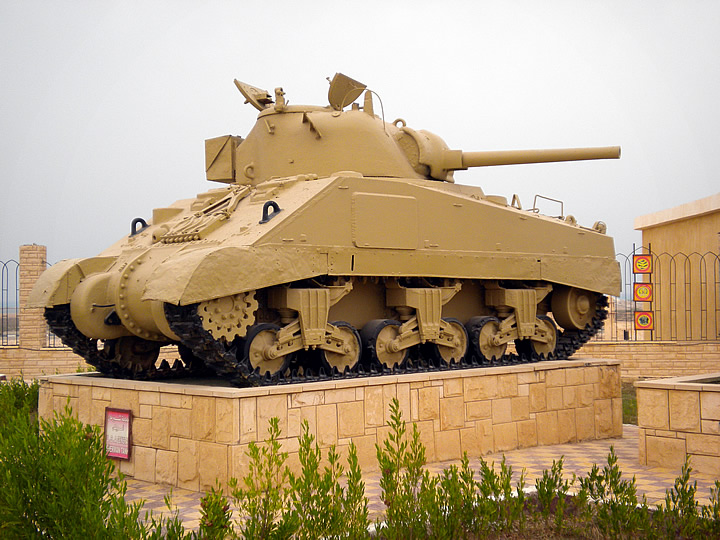 Sherman Tank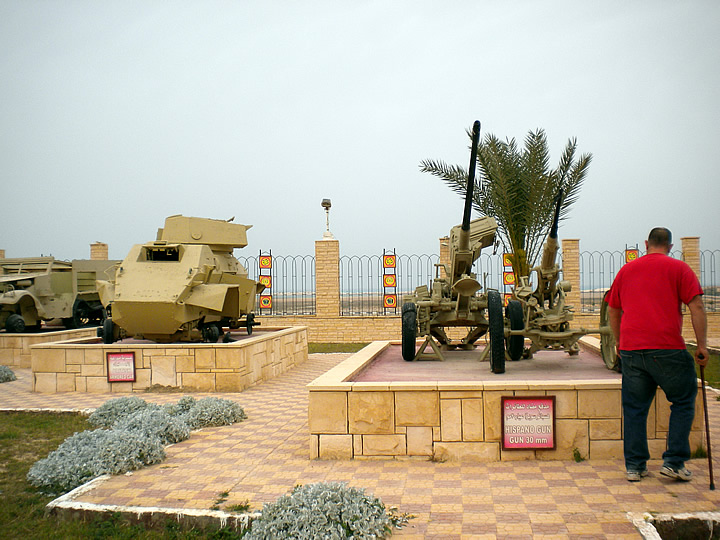 "Spanish 30-mm Gun"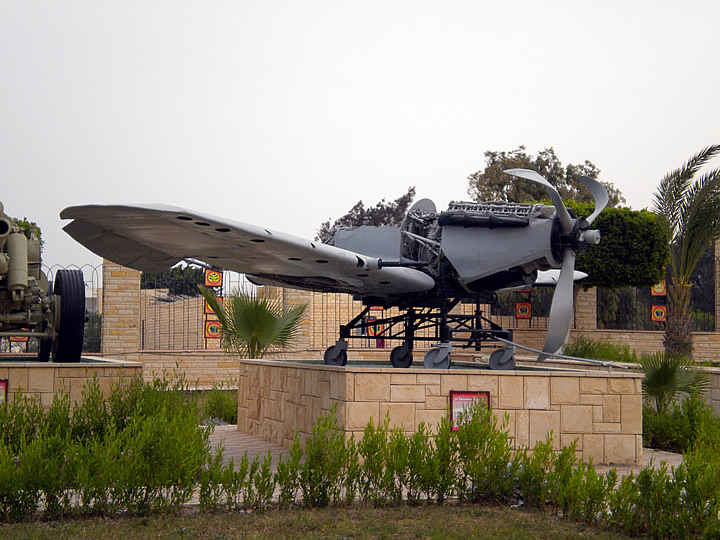 "Spitfire"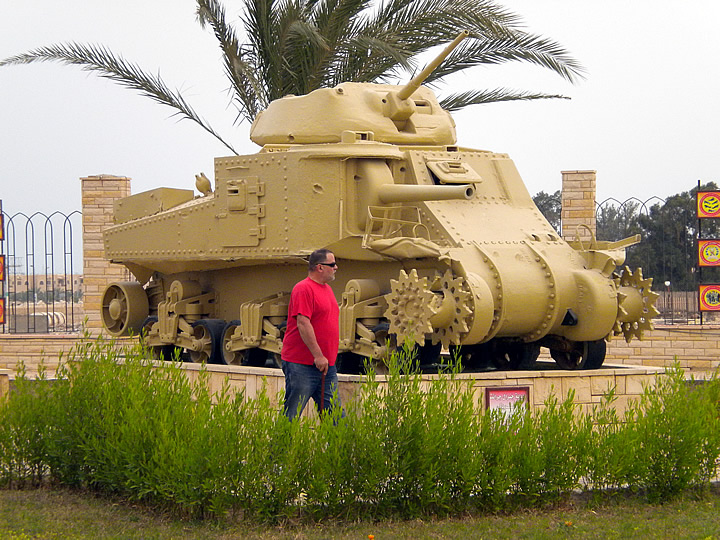 M-3 Grant tank used by the British in their desert campaign.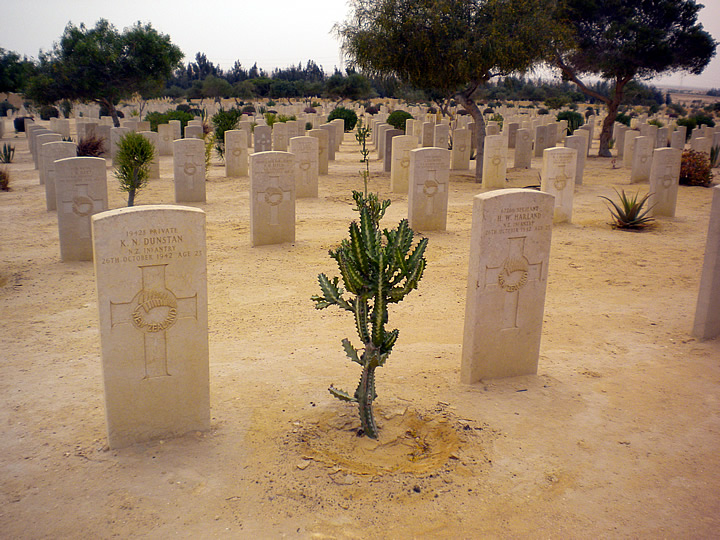 Next we saw the Commonwealth cemetery. The British casualties were outnumbered by soldiers from New Zealand and Australia. I saw a few Christian, Jewish and Muslim graves from the French Foreign Legion, too.