Egypt - page 1 - Cairo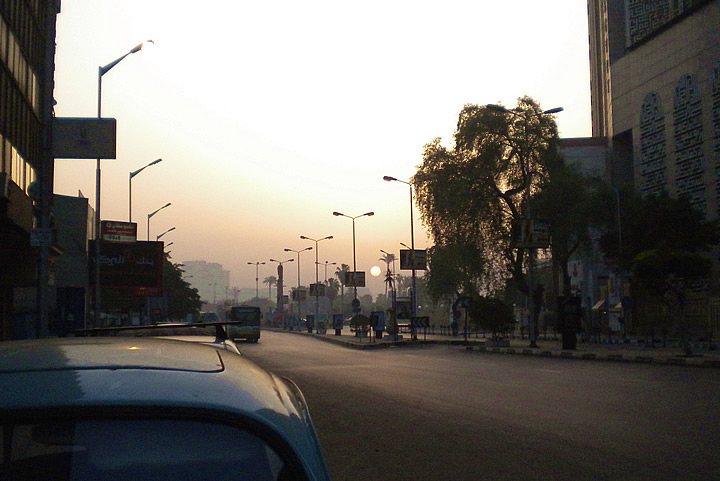 Cairo dawn featuring the infamous Cairo haze.
My son Gaetan wanted to go some place in Africa, so here we are in Egypt!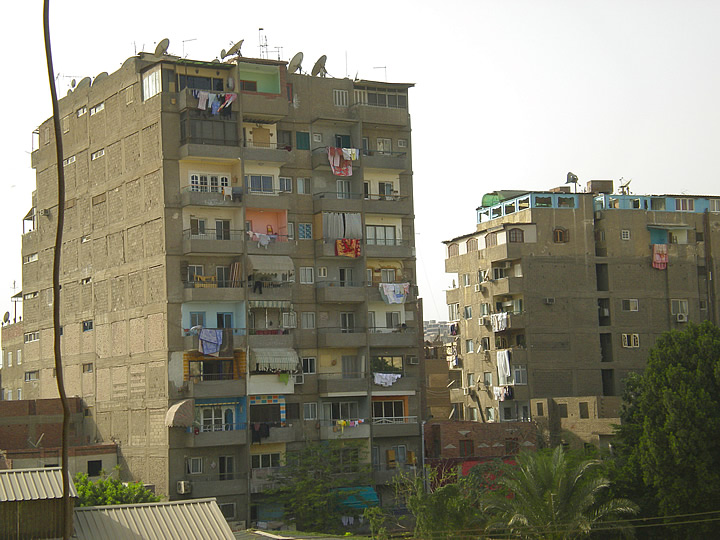 Satellite dishes sprout on all rooftops.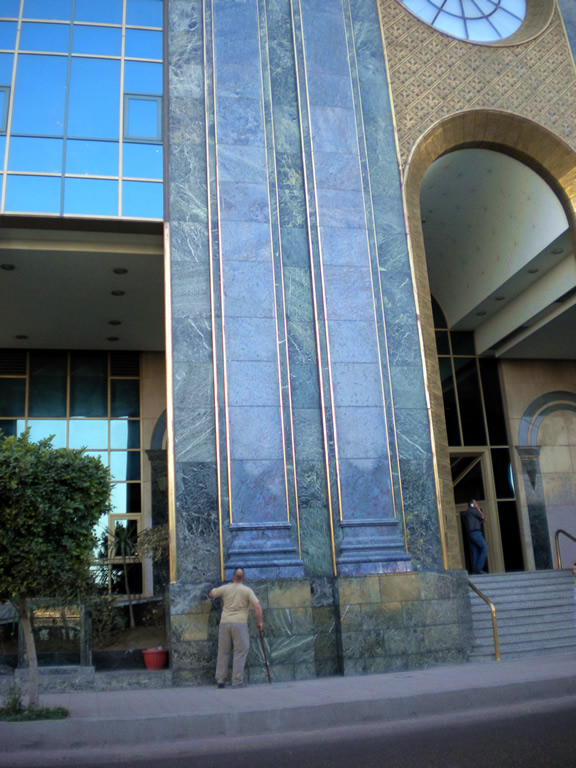 Russ examines blue sodalite panels on the facade of a bank.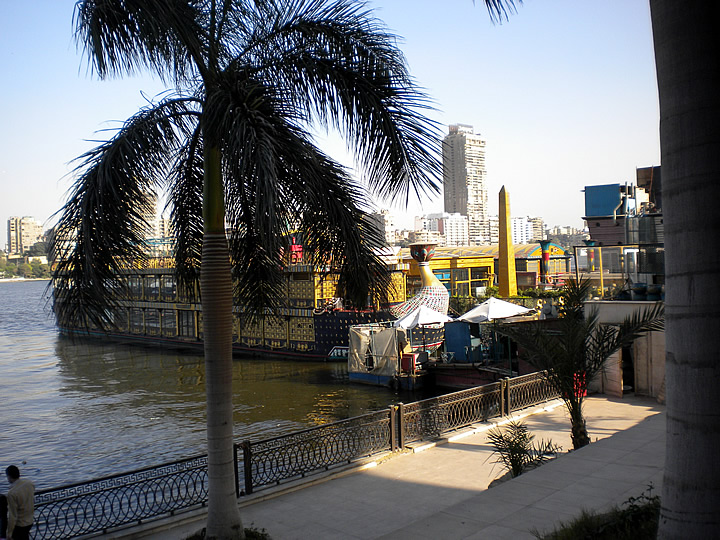 The Nile runs right through the middle of town and sports a fleet of colorful restaurant boats.

The Citadel of Cairo was fortified by Salah al-Din (Saladin, to us) from 1176 to 1183 AD as
protection from the Crusaders, and now houses a mosque and a military museum, what luck!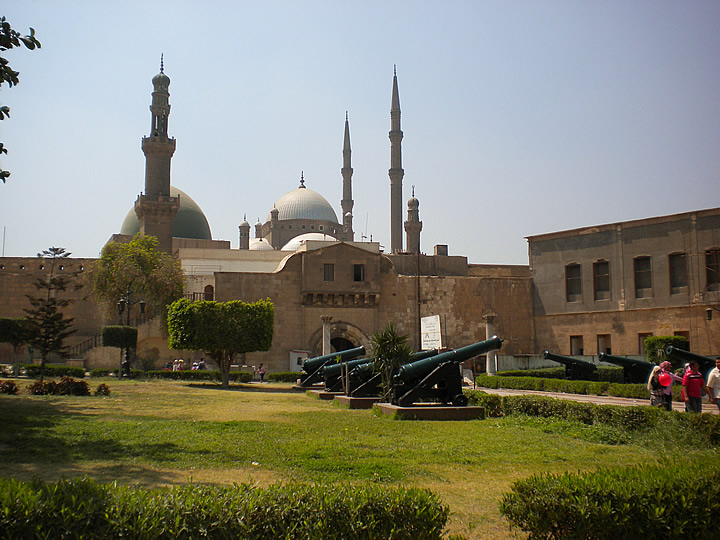 The mosque at the Citadel and some cannons along the walkway to the military museum.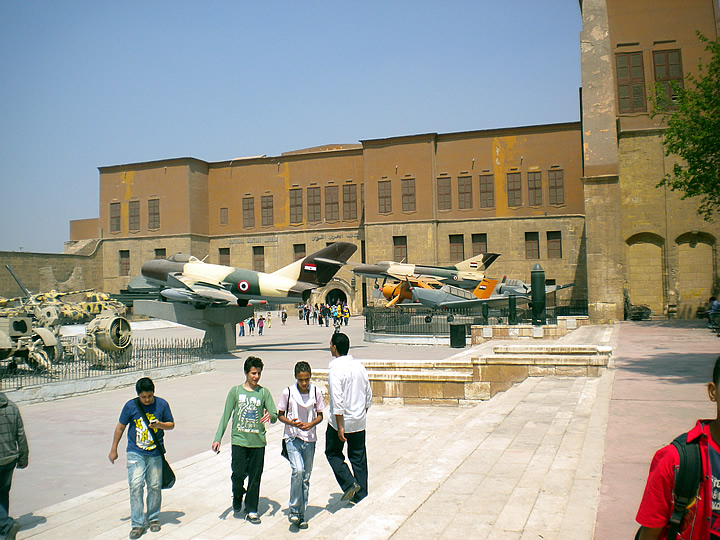 Outside the military museum are students on a field trip, ...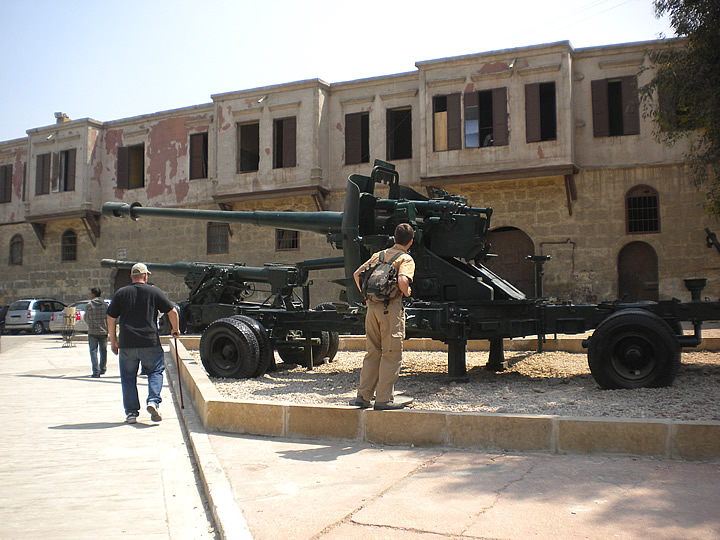 ... heavy artillery, ...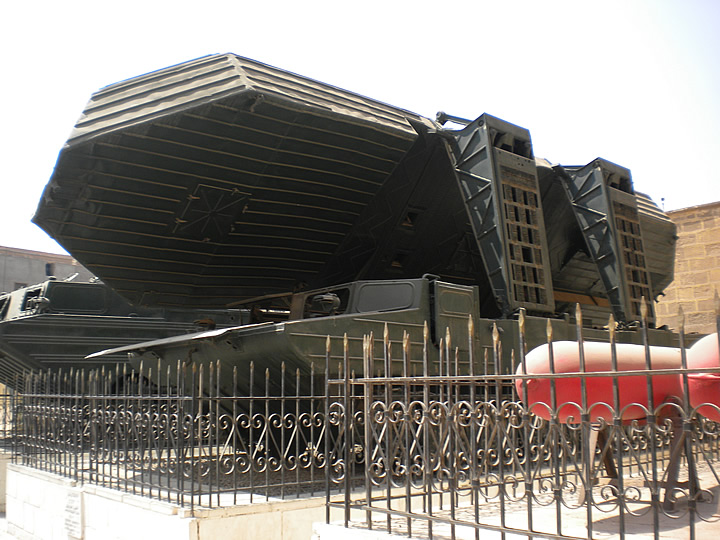 ... a bridge tank, ...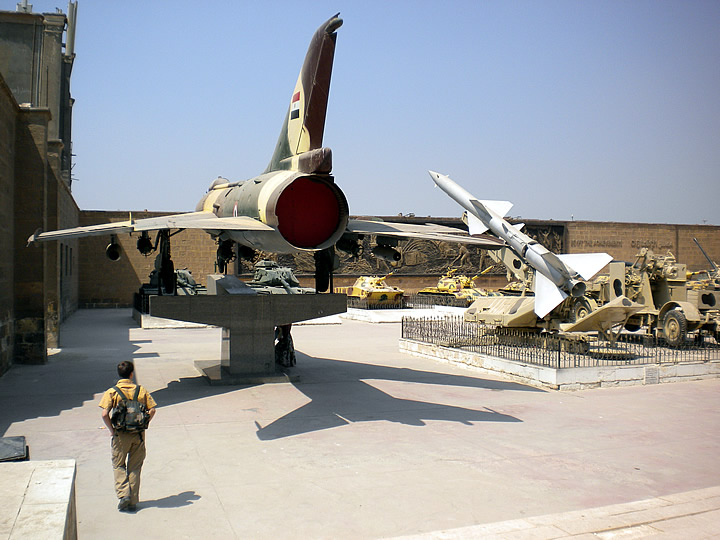 ... airplanes, ...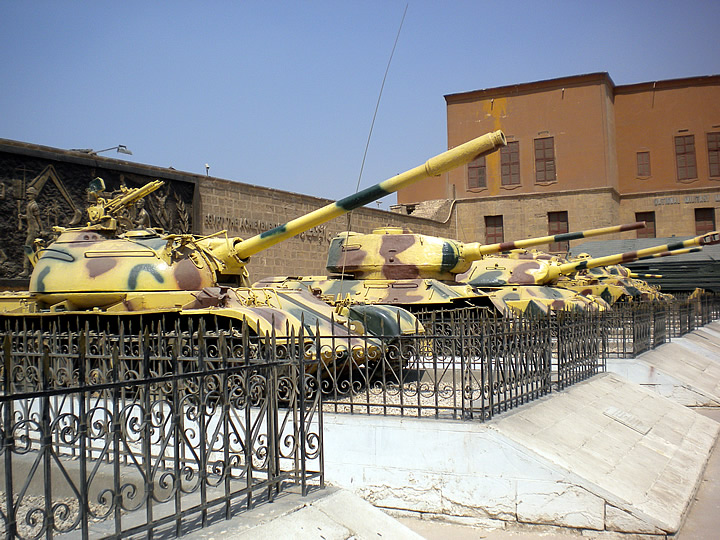 ... more tanks, ...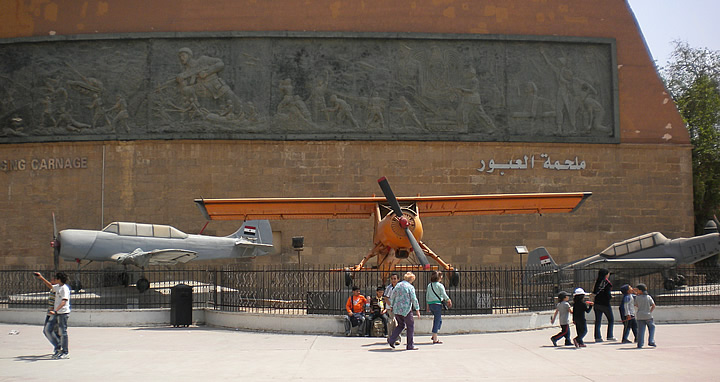 ... more airplanes and an inspirational wall plaque, ...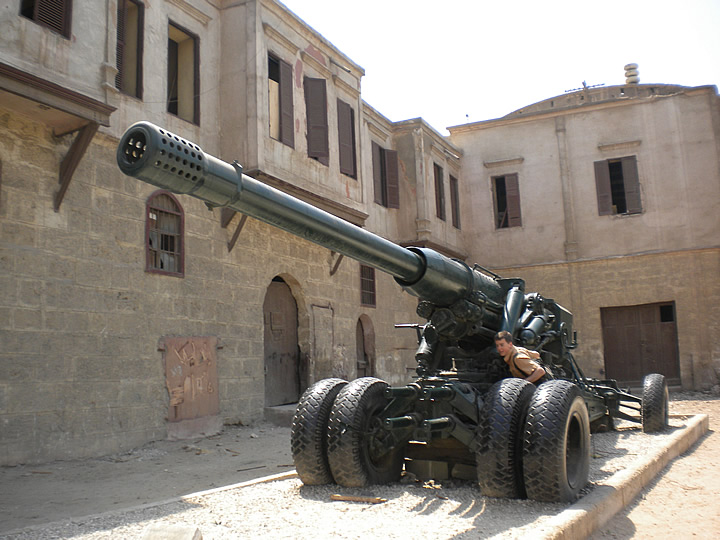 ... and more artillery. Gaetan is getting acquainted with a 180-mm Russian gun.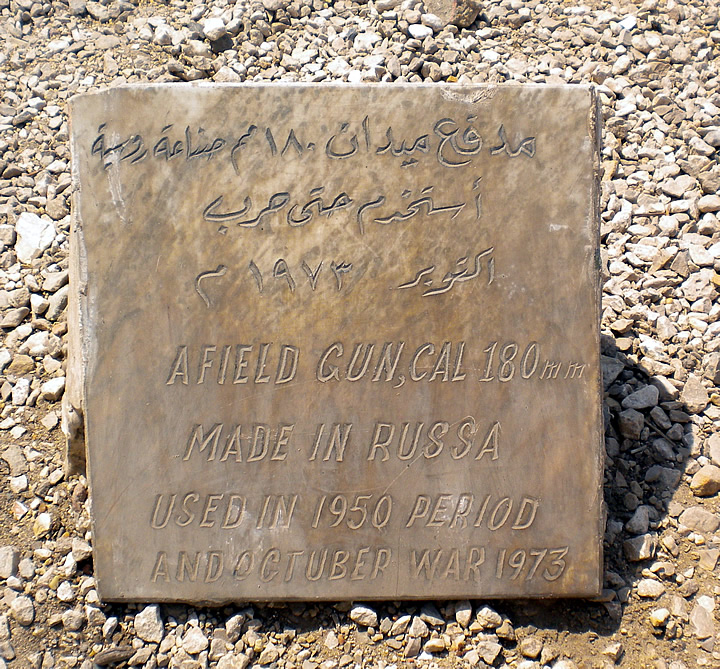 Russia supplied Egypt back in the 1950's.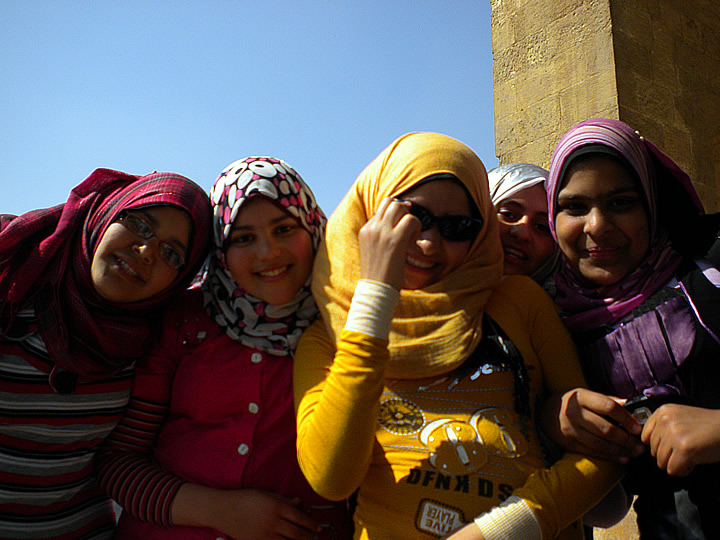 The kids study English and always want to try it out on us. The girl in the yellow is modeling my sunglasses.
They seemed to find the exhibit of American tourists outside more interesting than the military exhibits inside.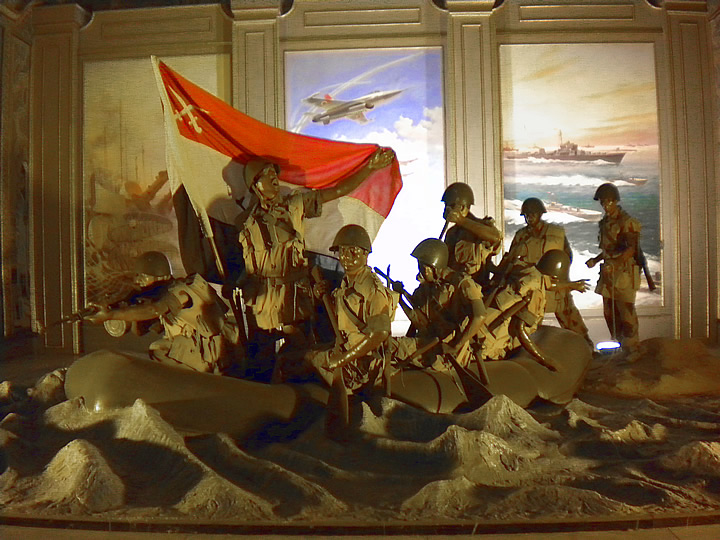 Unfortunately, many of the rooms inside were locked, reserved for VIPs, so this is about all we saw that was of
interest. Other rooms were roped off to keep the students on course. We'd like to come back on a non-school day.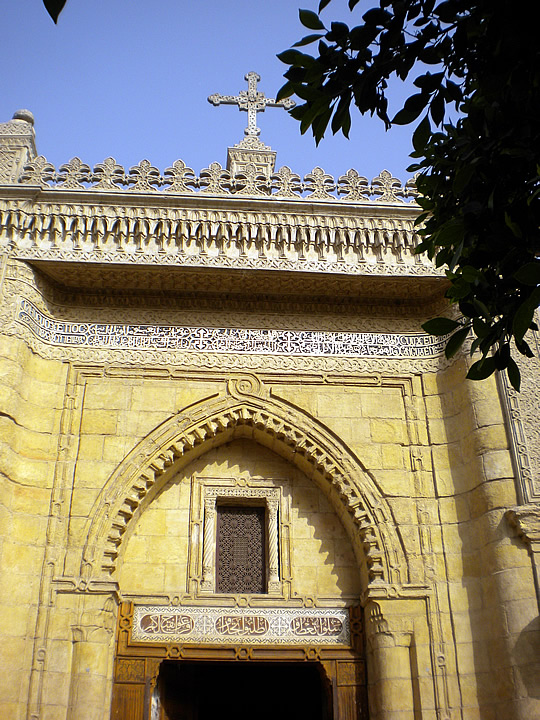 A church in the old Coptic part of Cairo. Coptic Christians account for about 10% of Egypt's population.
Coptics are Christians from the very beginning of Christianity. They have their own Pope.
The language comes from ancient Egyptian. When Islam came to Egypt, tax breaks were offered for conversion.

Interior of old Coptic church.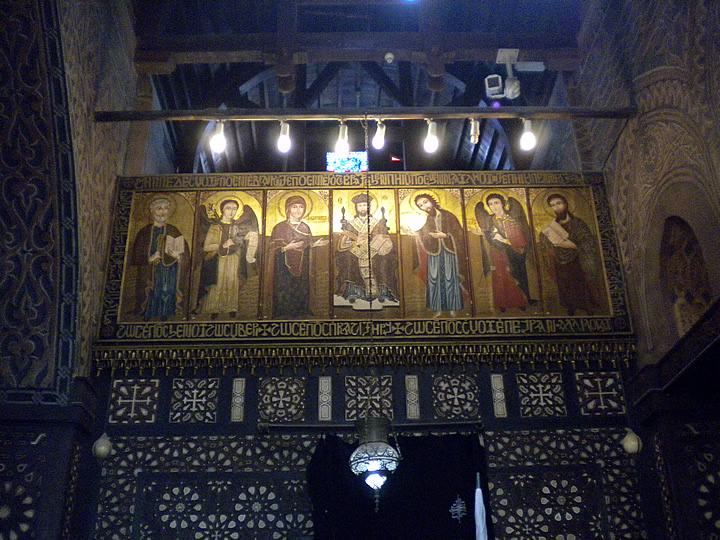 Icons with Coptic writing above and below.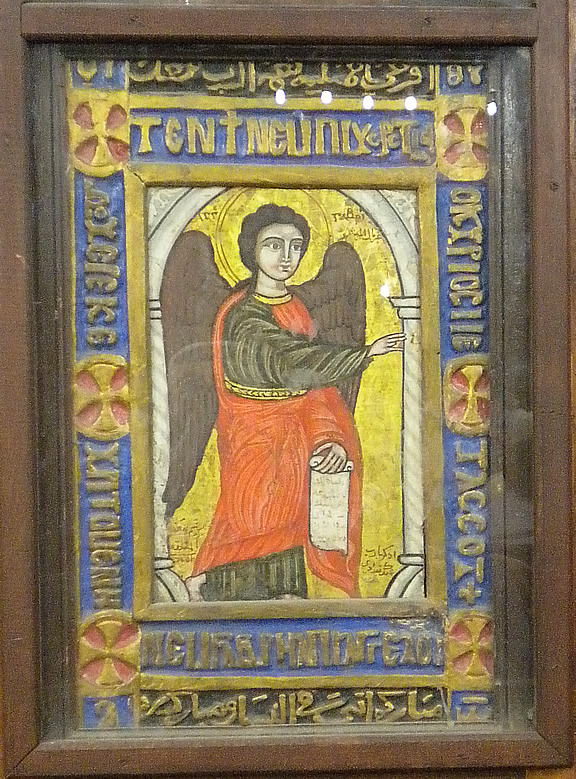 Notice the Arabic across the top and bottom, with Coptic on all 4 sides.

Another Coptic church interior.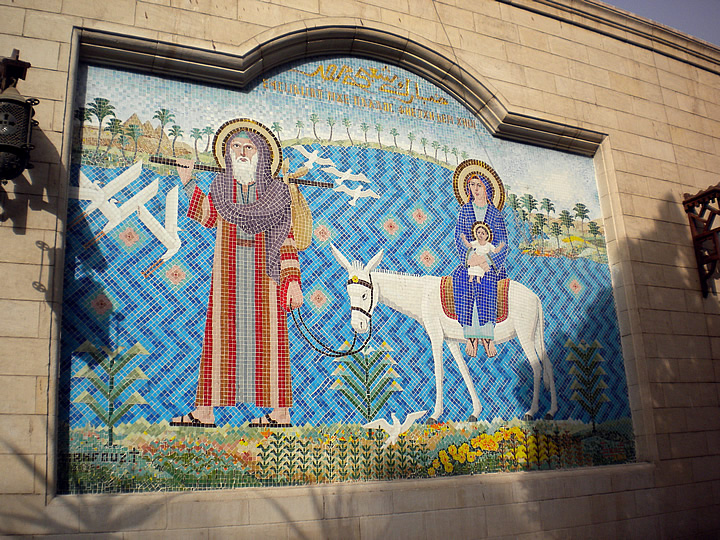 A colorful mosaic outside a modern Coptic church.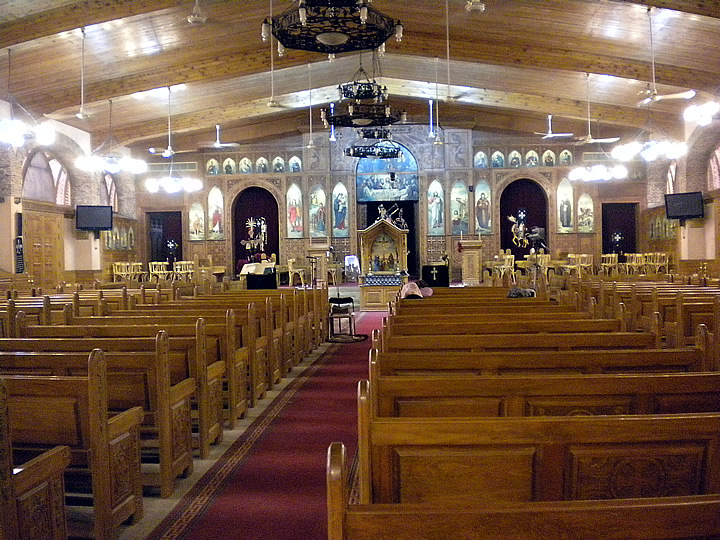 Interior of a modern Coptic church.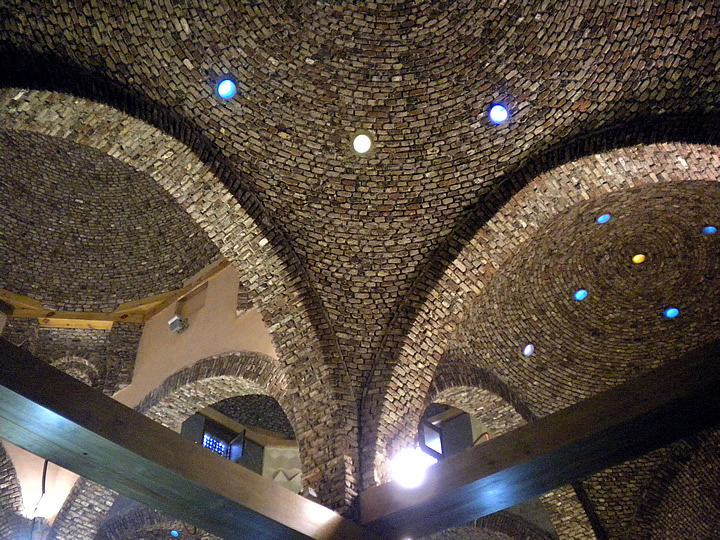 A cool ceiling in a modern Coptic church. We also visited some good museums in Cairo, but couldn't take photos.

CLICK HERE for the next page...