Geology on US Interstate 80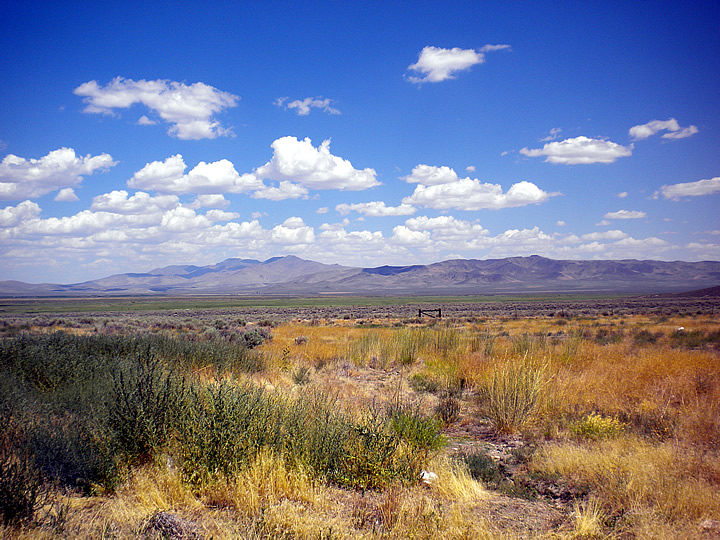 We begin in the Great Basin, the largest contiguous endorheic (closed drainage) watershed of North America.
Interstate 80 in Nevada crosses through many parallel mountain ranges forming a basin-and-range topography.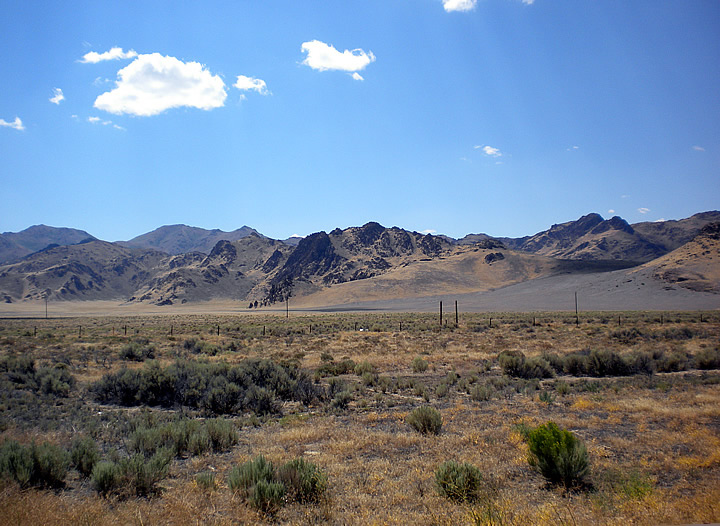 Eastern Nevada: The right half of the photo shows a spill of dirt, possibly from a landslide further up the canyon.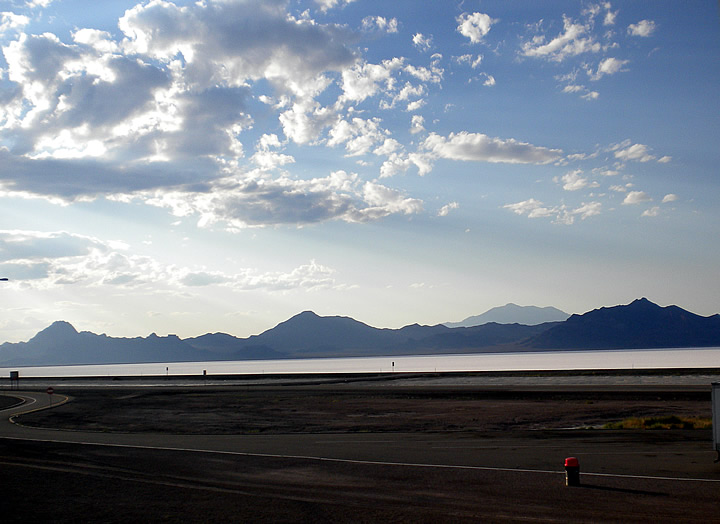 Still in the Great Basin, the famous Bonneville Salt Flats of Utah.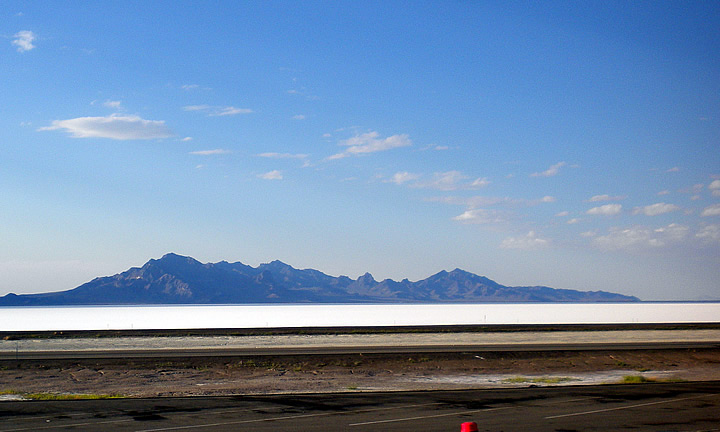 The Bonneville Salt Flats cover 412 km² and the salt is 2 m deep at many points.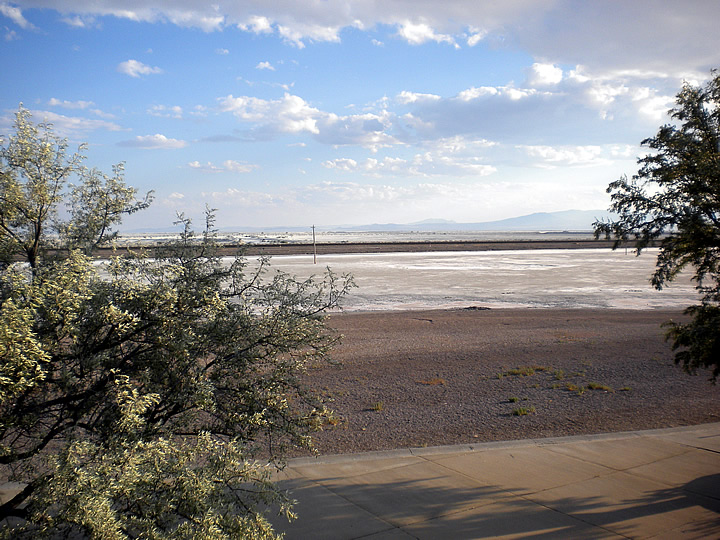 Speed records are pursued on these extremely flat salt surfaces, & speeds of over 1000 km/h have been recorded.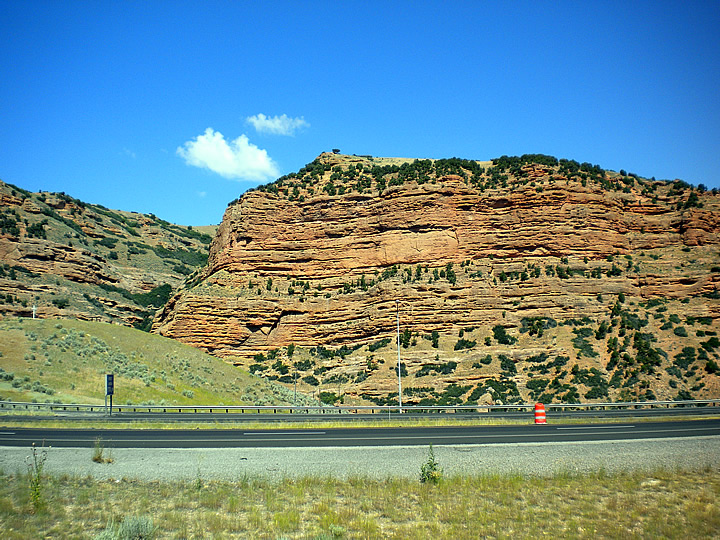 Now we're in SW Wyoming. These hills caught my attention because they show wind-caused topsoil erosion.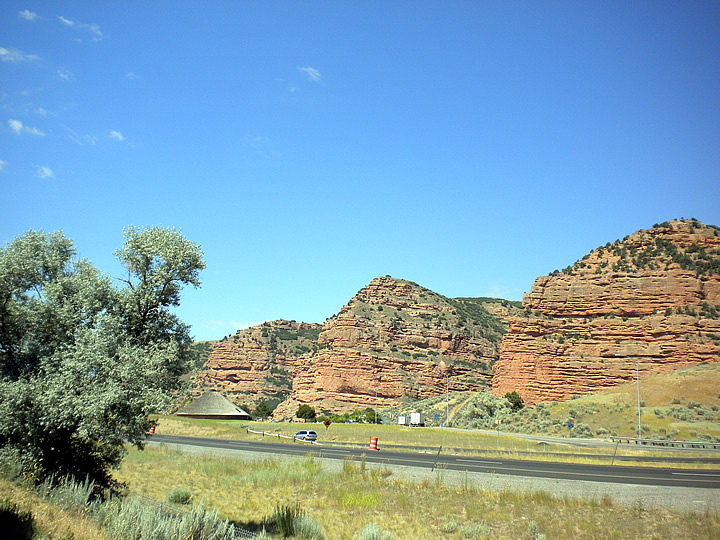 The erosion reveals sedimentary layers, but only on the south and west-facing sides.
On the other sides, the topsoil covers the layering. So apparently the prevailing winds must come from the SW.
Wyoming was last at sea level about 66 million years ago, so that is likely when these layers were deposited.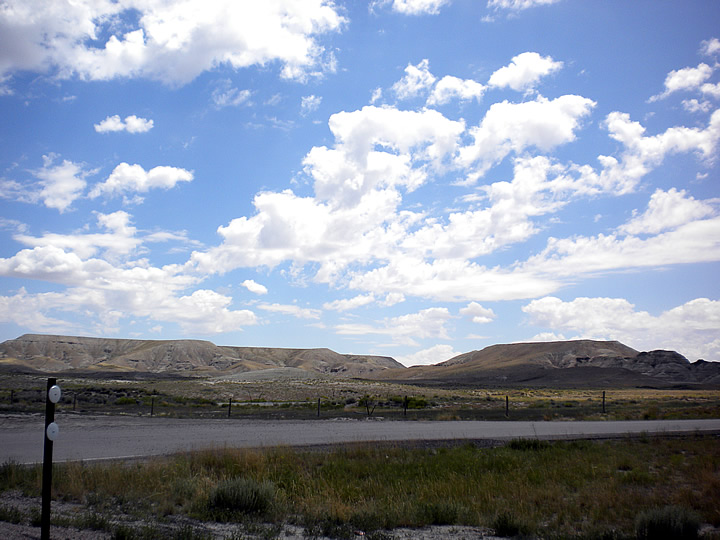 U-shaped valleys and worn-down peaks show evidence of glacial processes.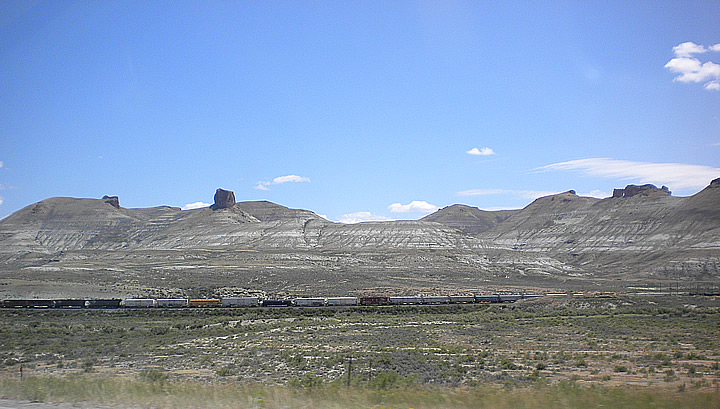 I assume that the chimneys extending up from these hills are of harder rock that resisted wind/glacial abrasion.
Most trains we saw carried coal. Wyoming has more than one trillion tons of coal reserves, 25% of the USA total.