The Citadel, Cairo, Egypt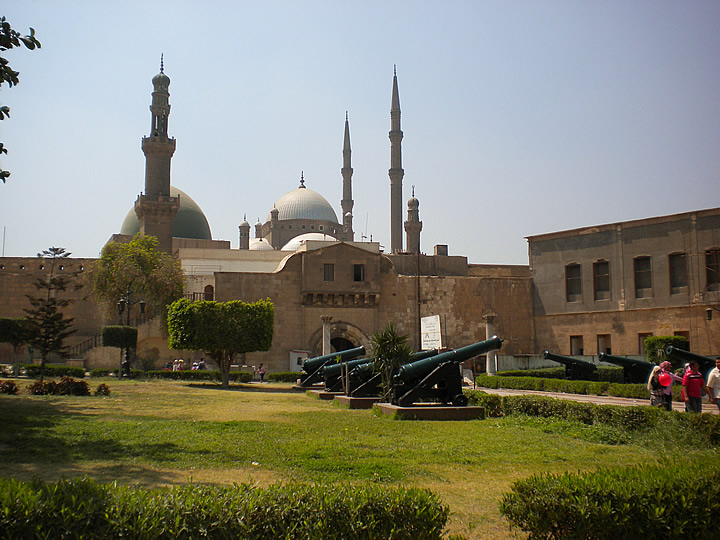 The mosque at the Citadel and some cannons along the walkway to the military museum.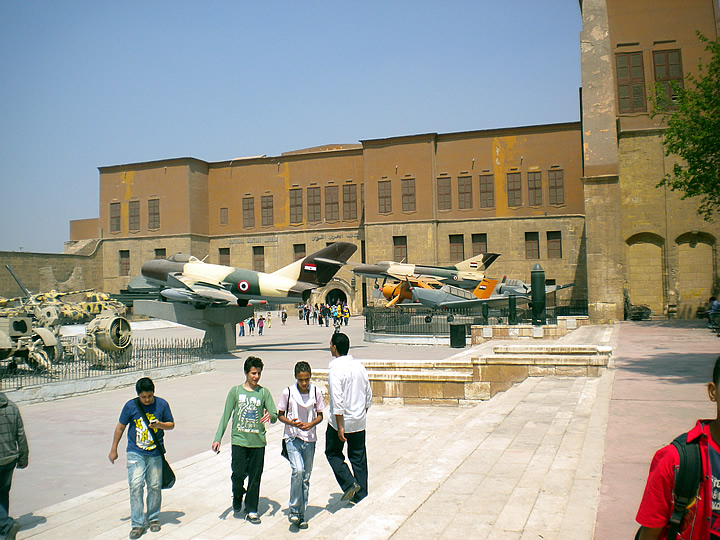 Outside the military museum are students on a field trip, ...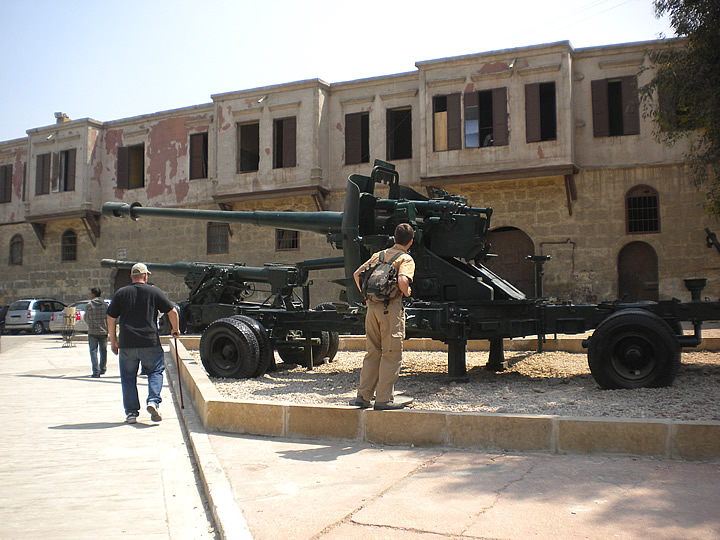 ... heavy artillery, ...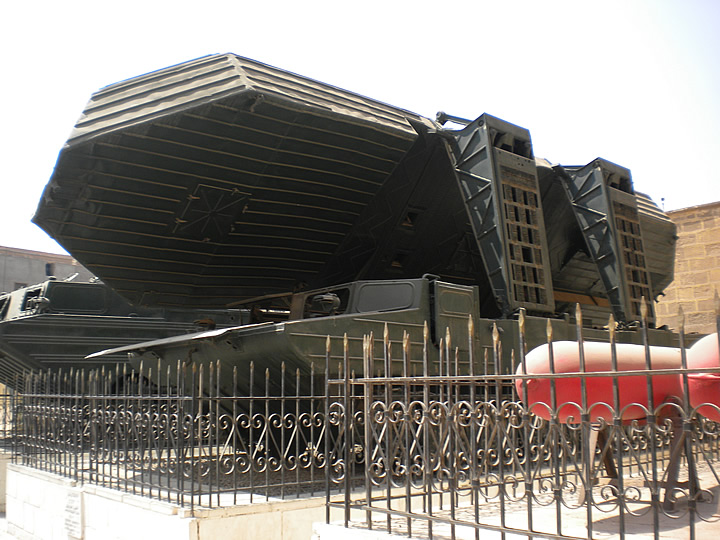 ... a bridge tank, ...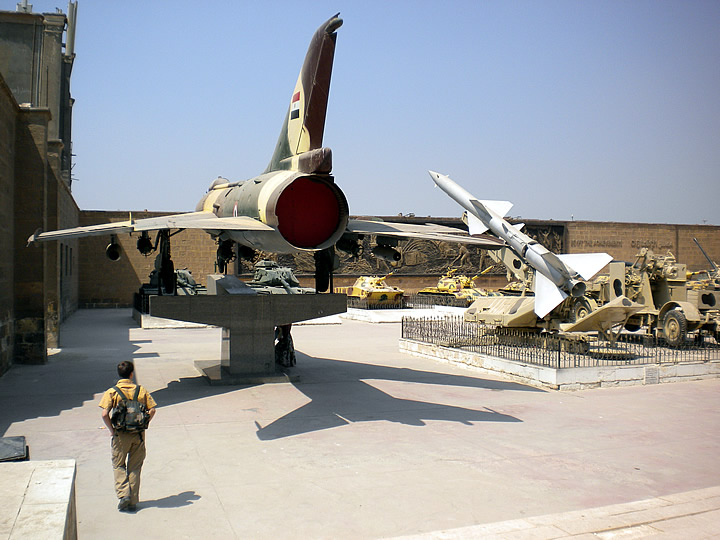 ... airplanes, ...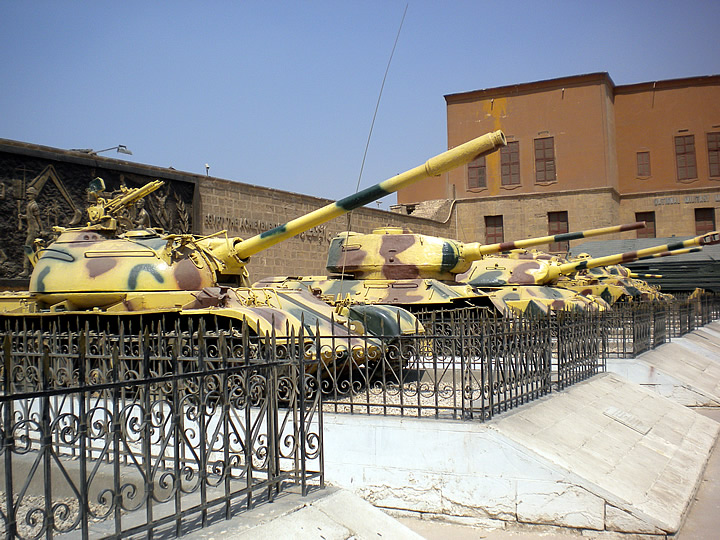 ... more tanks, ...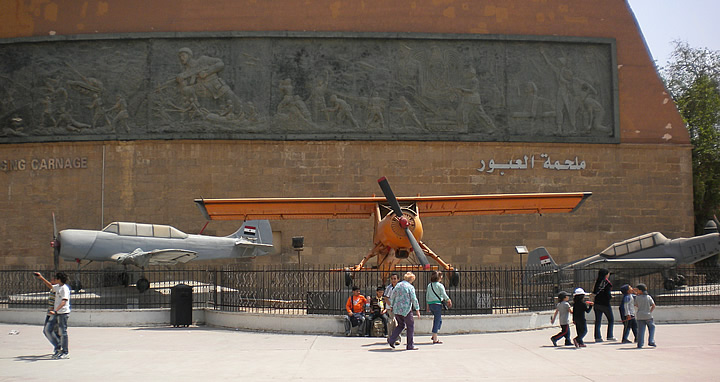 ... more airplanes and an inspirational wall plaque, ...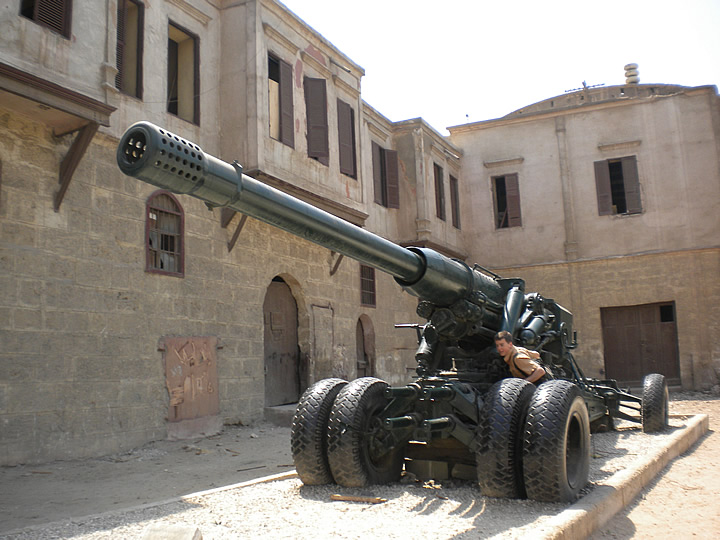 ... and more artillery. Gaetan is getting acquainted with a 180-mm Russian gun.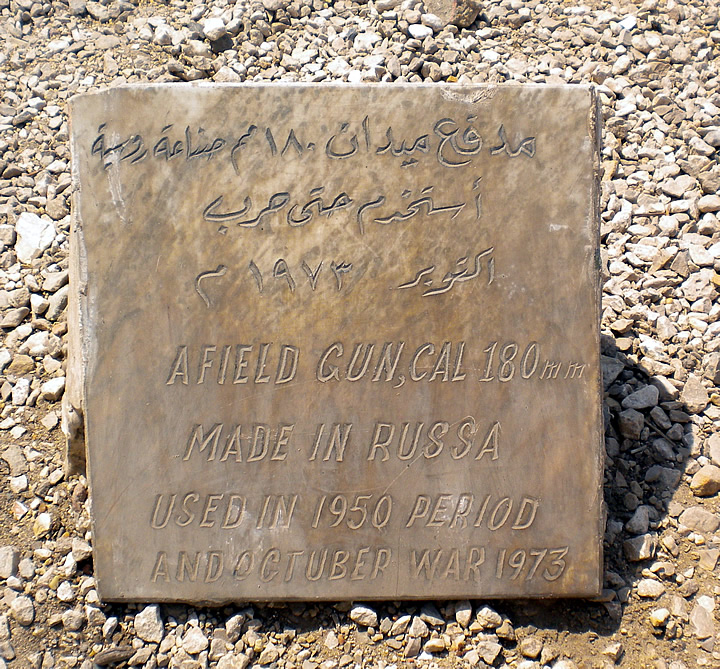 Russia supplied Egypt back in the 1950's.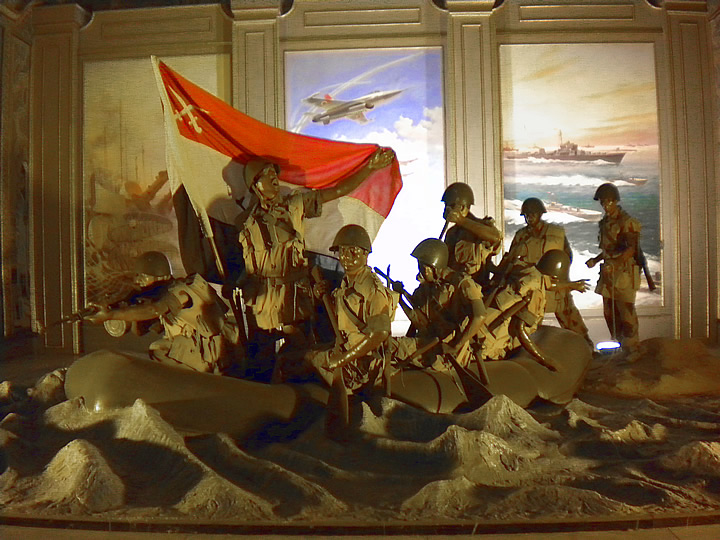 Unfortunately, many of the rooms inside were locked, reserved for VIPs, so this is about all we saw that was of
interest. Other rooms were roped off to keep the students on course. We'd like to come back on a non-school day.