Kyoto, Japan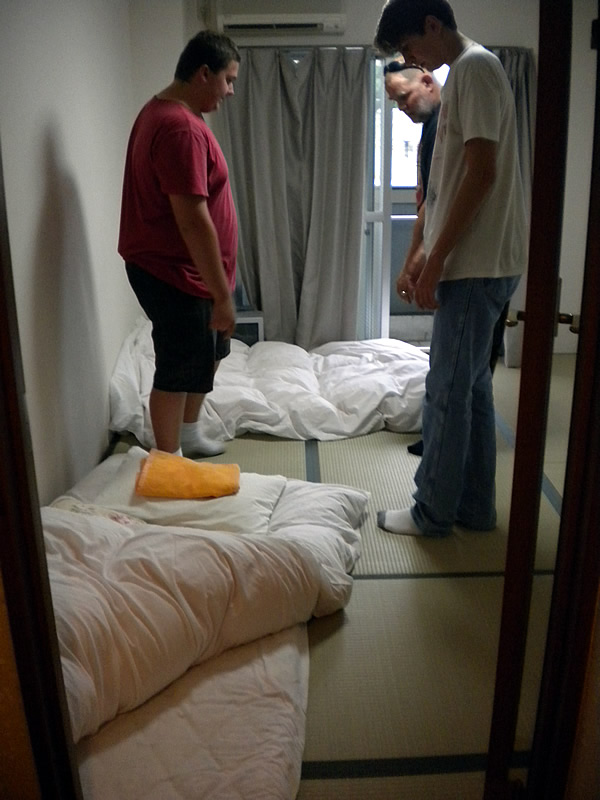 Cardiff, Nicolai & Russ attempt to lay out our futons at the Sparkling Dolphins Inn in Kyoto.
When they finished, there was just enough room for the 5 of us to sleep in the room.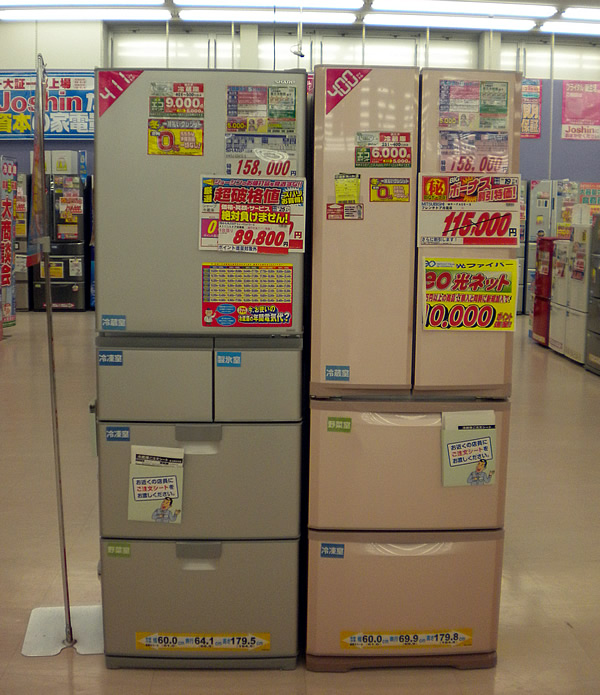 A block from Sparkling Dolphins is a toystore, which of course also carries appliances! I thought the concept of these refrigerators was interesting - by allowing you to open just a portion of the whole, energy will be conserved.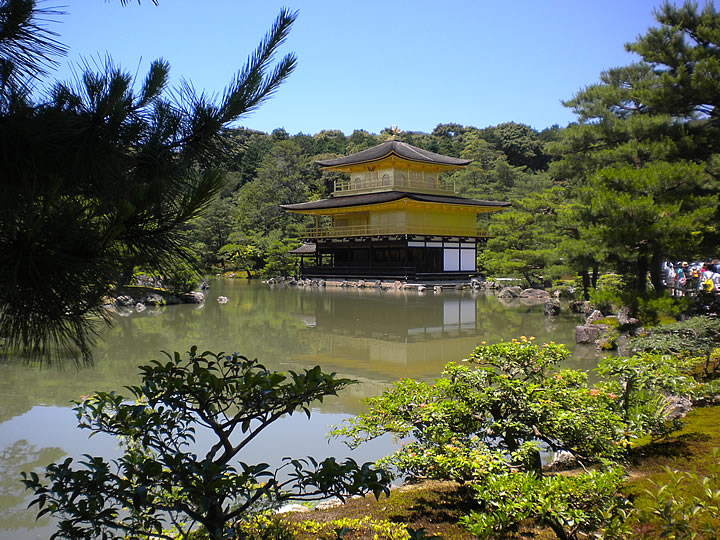 We took Cardiff and Nicolai to the Golden Pavillion (Kinkaku-ji), an awesome sight.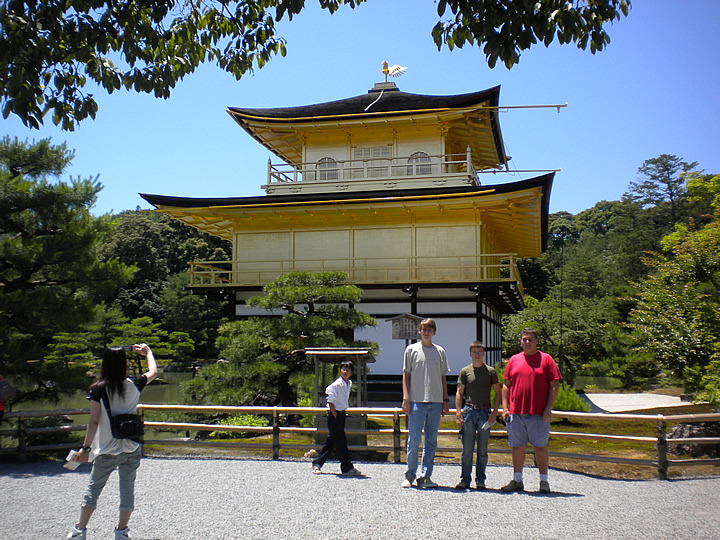 Nicolai, Gaetan and Cardiff pose in front of the Kinkaku-ji.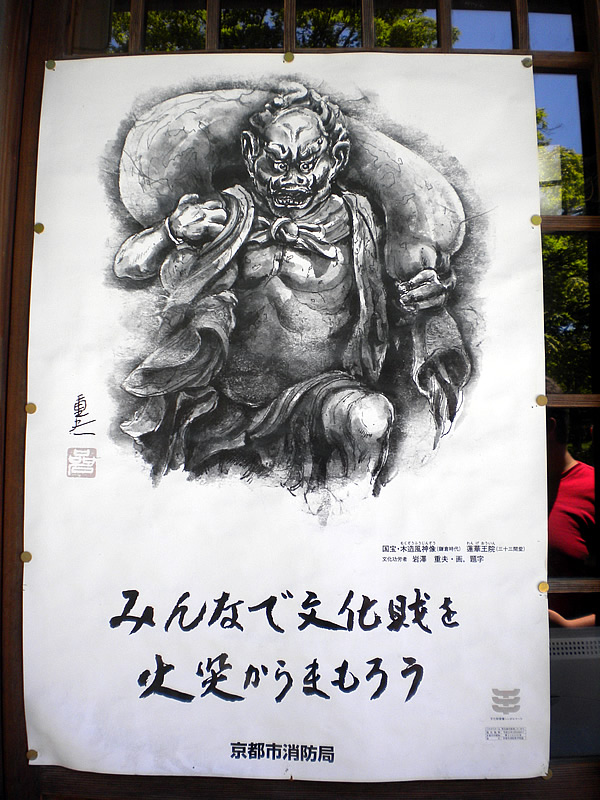 This poster was at the Kinkaku-ji and everyone liked it so much, I took a photo.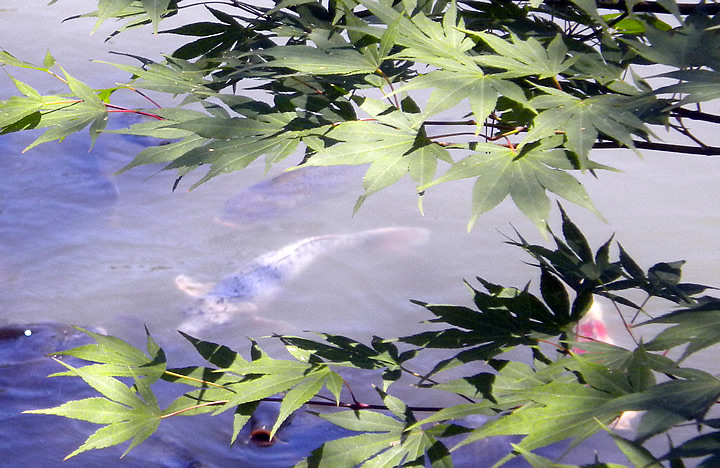 The blue-and-white koi at the Kinkaku-ji reminded me of Chinese porcelin.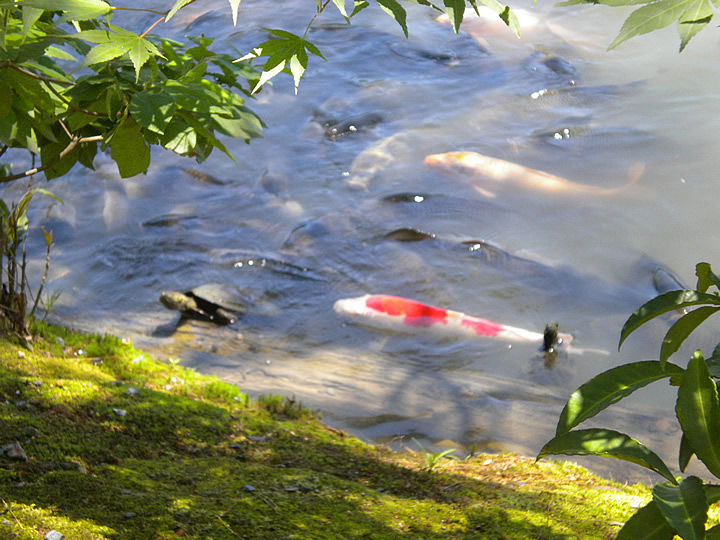 A red-and-white koi with a turtle friend. They are begging for handouts.

Gorgeously tended gardens, green with the summer rains, and blue sky from our first truly sunny day of the trip.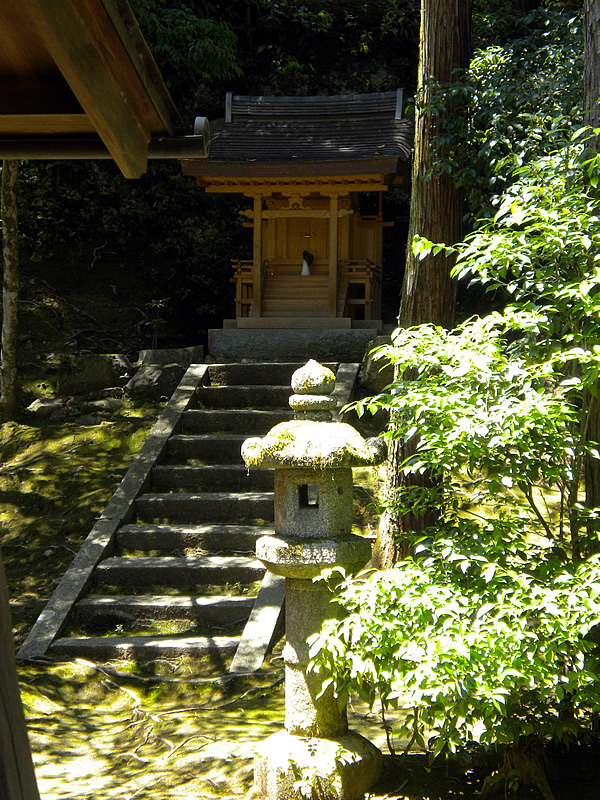 A small shrine in the shade.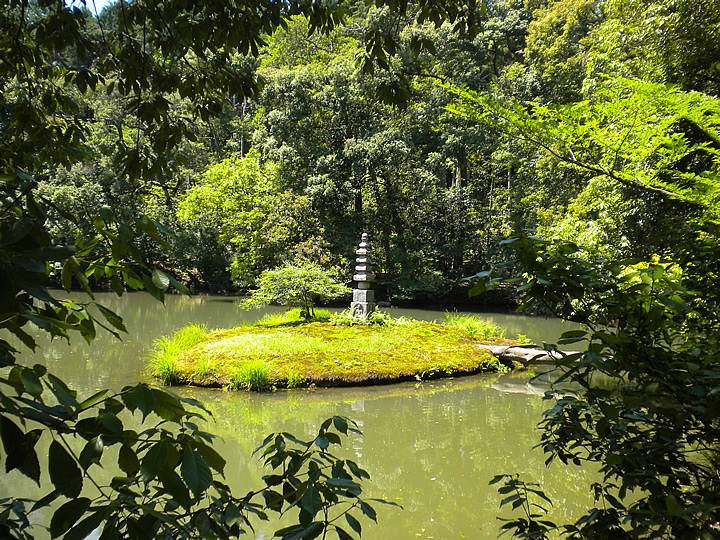 A bonsai and a statue on an island in a pond.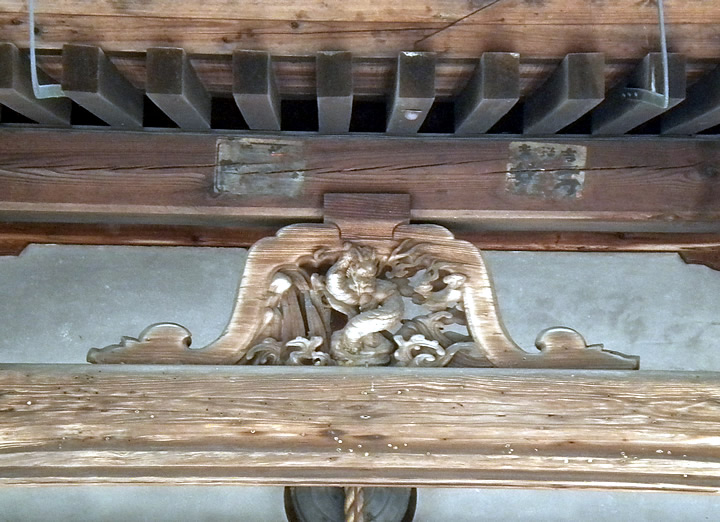 Temple woodwork - a dragon.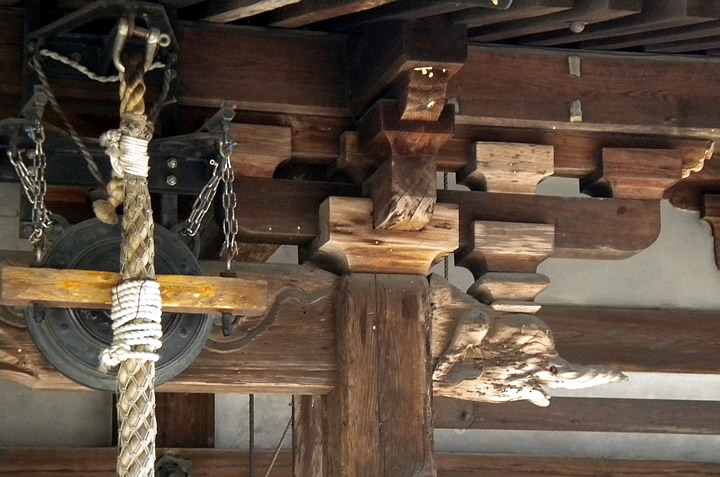 Temple woodwork - an elephant?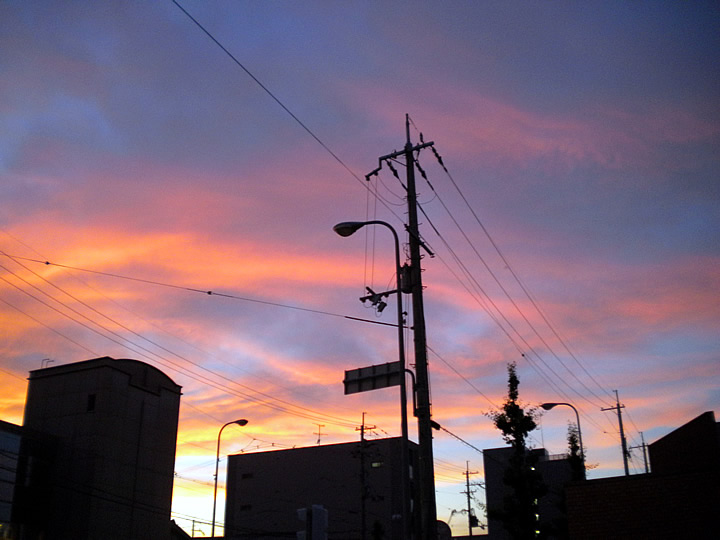 Sunset near the Sparkling Dolphins Inn.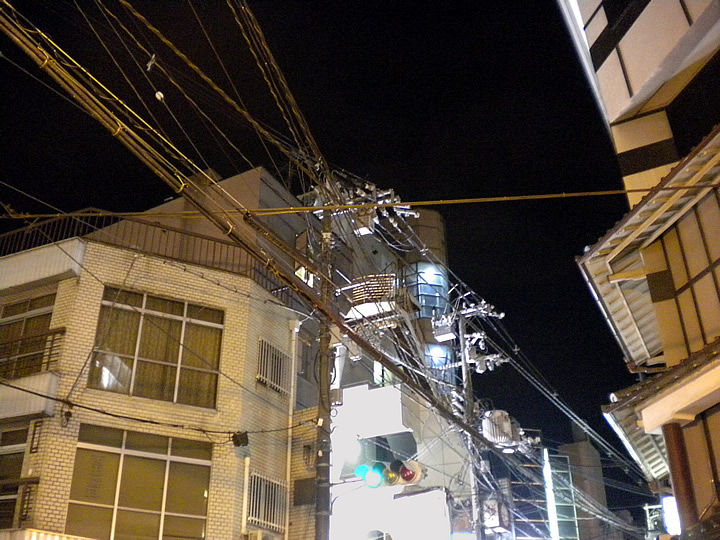 Taking a walk at night, we spotted something that would probably give nightmares to our electrician friend Scott!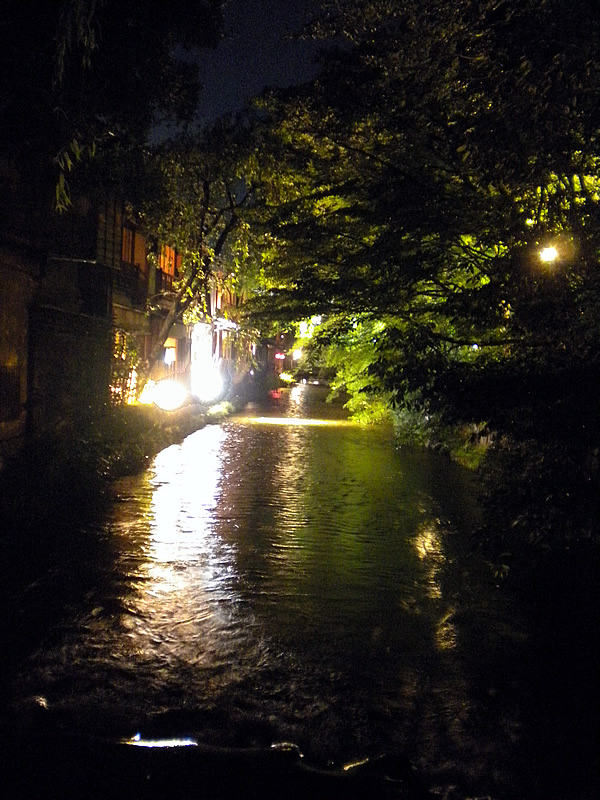 A canal in old Kyoto at night.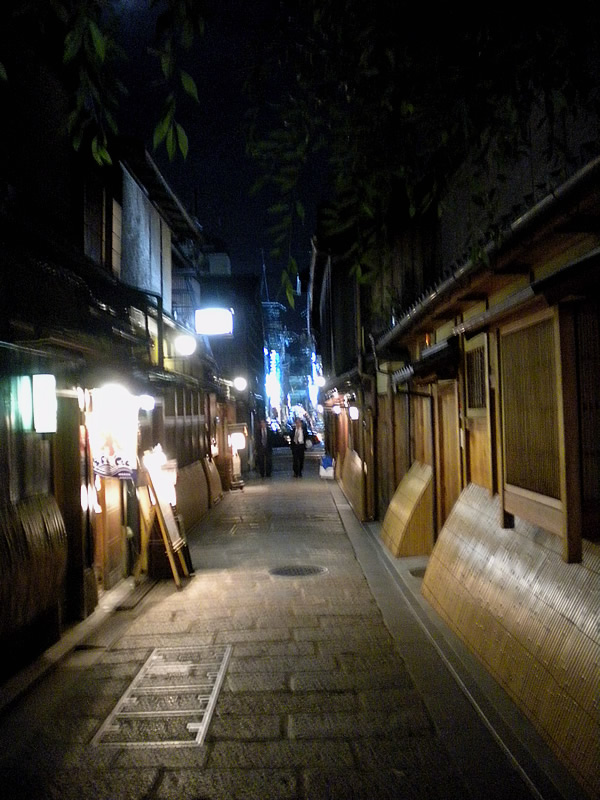 Sorry about the blurring, it was hard to hold still enough for the nighttime exposure. But notice the suit-clad figures at the end of the street. All sorts of interesting people frequent the old part of Kyoto at night; let's just say they are people you don't want to annoy.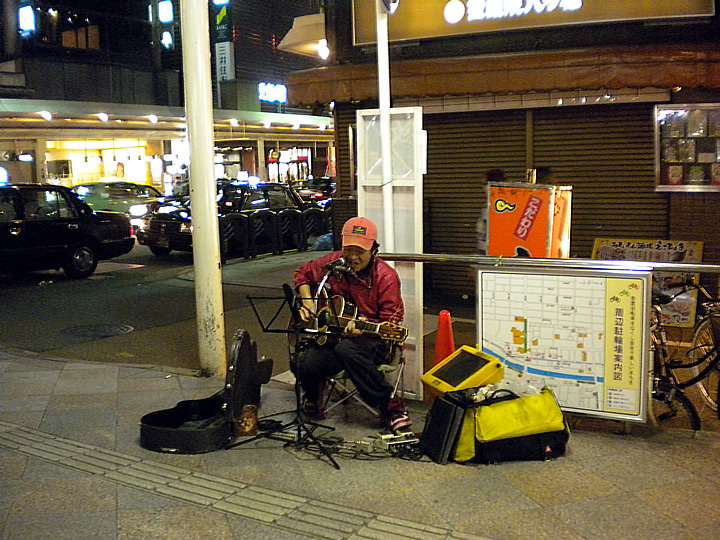 A very good musician playing a very fine Martin guitar by the subway entrance.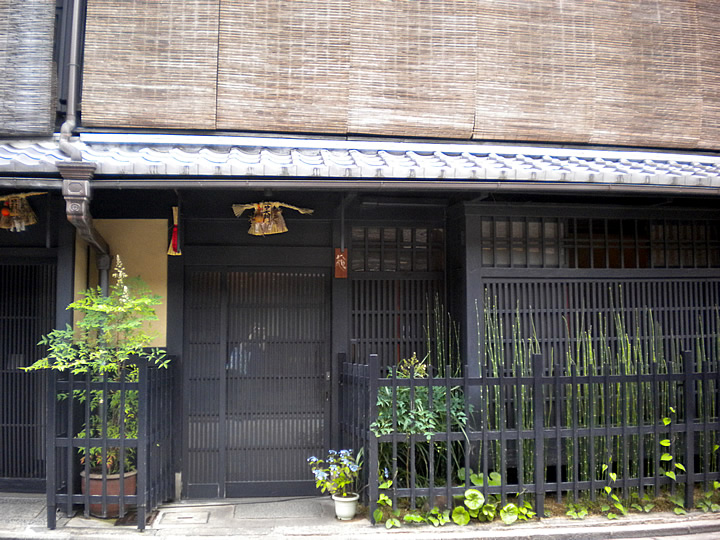 Back to the old part of Kyoto the next day. Further down the street ...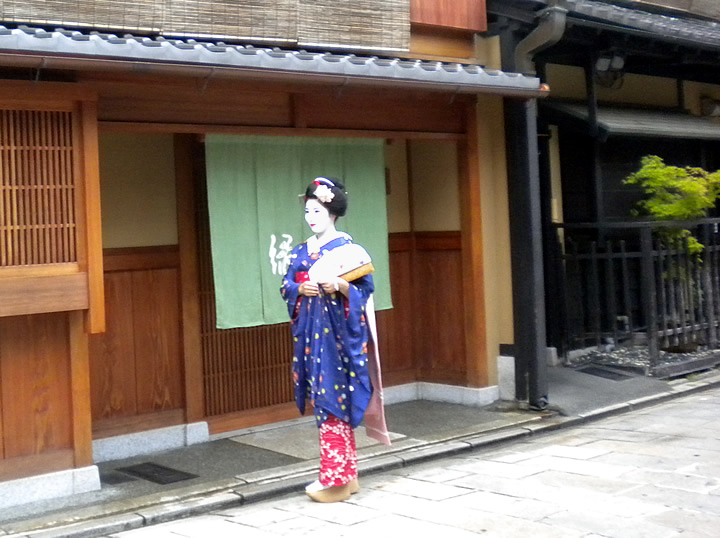 .. a Maiko (an apprentice Geisha) is having a professional photographer take her picture, probably for a portfolio.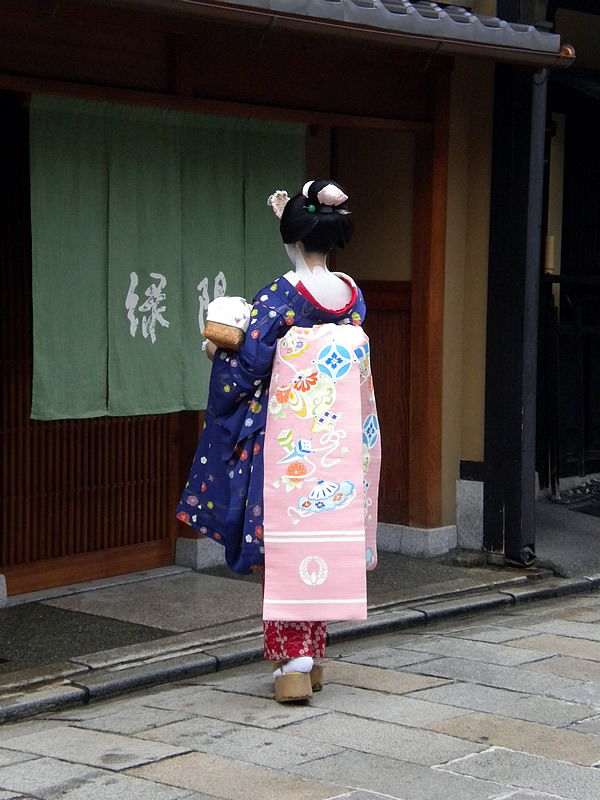 He photographs her from all angles. The white paint extends almost - but not all the way - to the nape of the neck.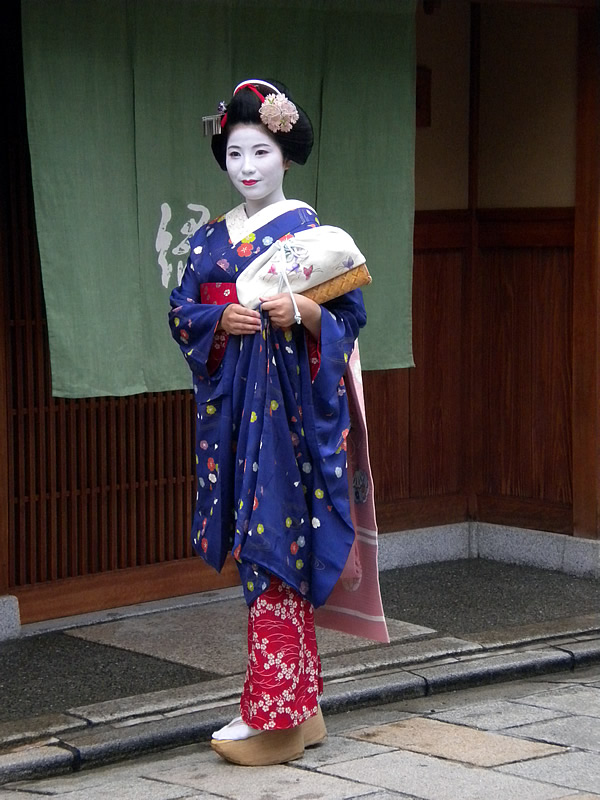 Later, Russ and I were passed on the street by 3 Maiko walking together. We both felt strangely affected.
I was breathless and a little light-headed. I think "dislocated" might describe it best. It was awesome!