Takayama, Japan

Nara Osaka Kyoto Mt. Fuji Tokyo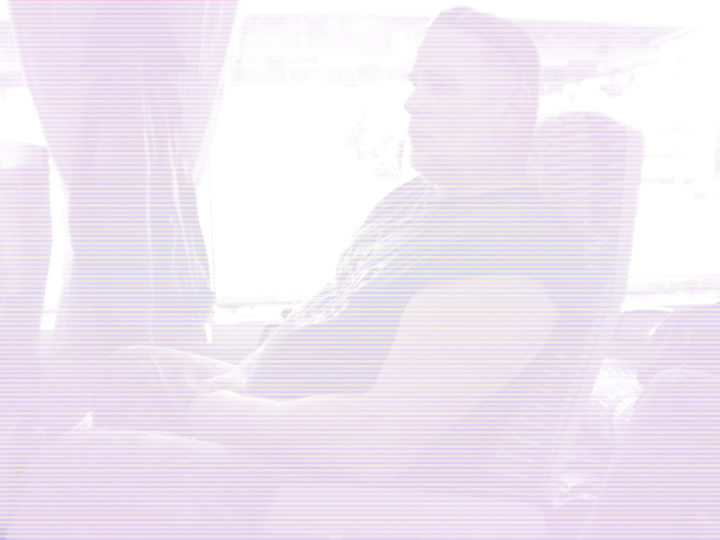 While boarding the train to Takayama, I tripped and landed upon my poor Coolpix camera, and apparently broke it, because this is the kind of photo I was getting - weird, eh?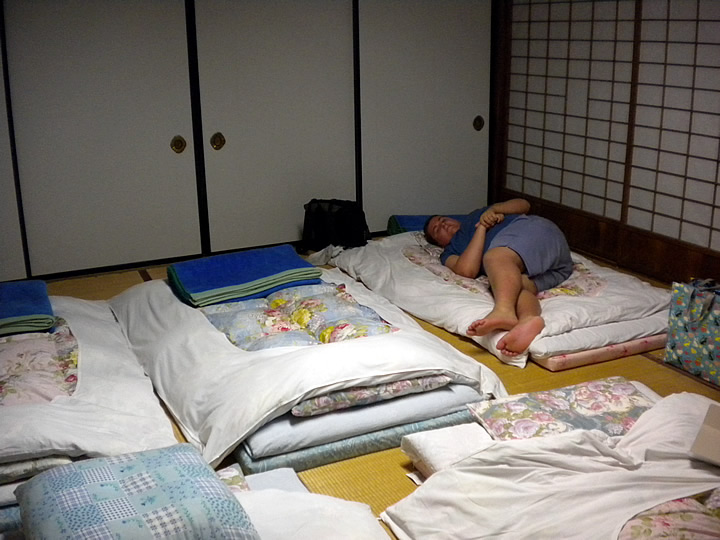 Then a day or two later, I decided to try my camera again & can you believe it? It had cured itself! This is the inside of our garden room at a monestary in Takayama. Cardiff is enjoying his futon on the tatami mats.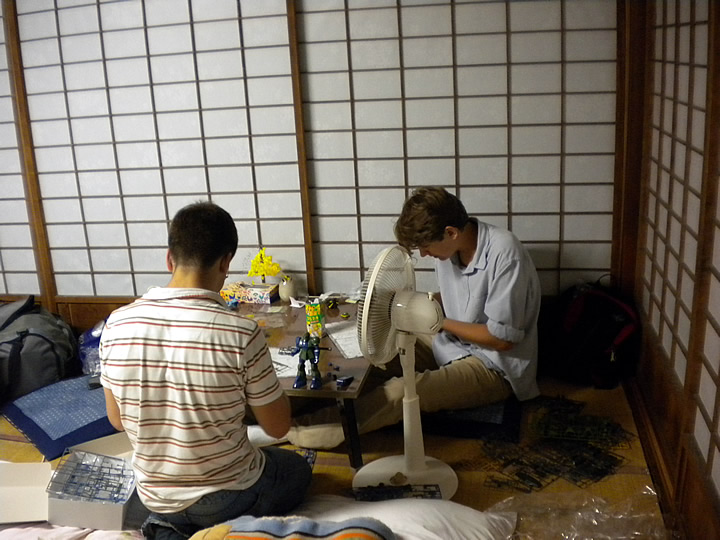 Meanwhile, Gaetan and Nicolai assemble some of the Gundam models they bought in Kyoto.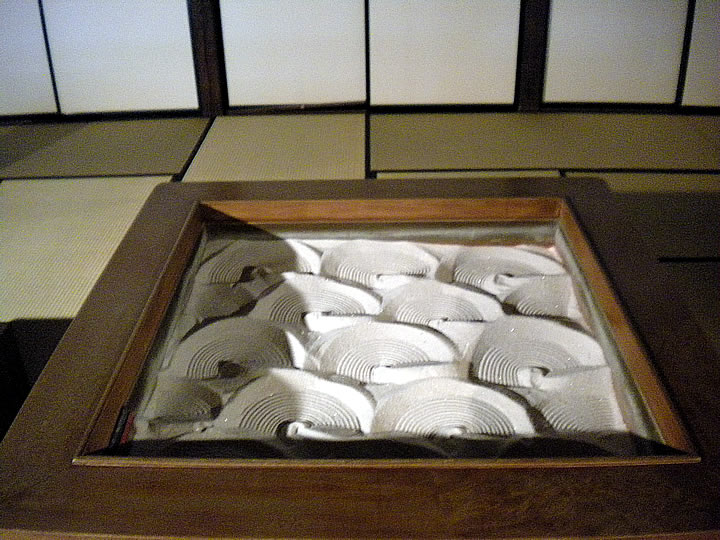 Sightseeing: a zen sand sculpture in the Takayama Jinya, the former local government offices.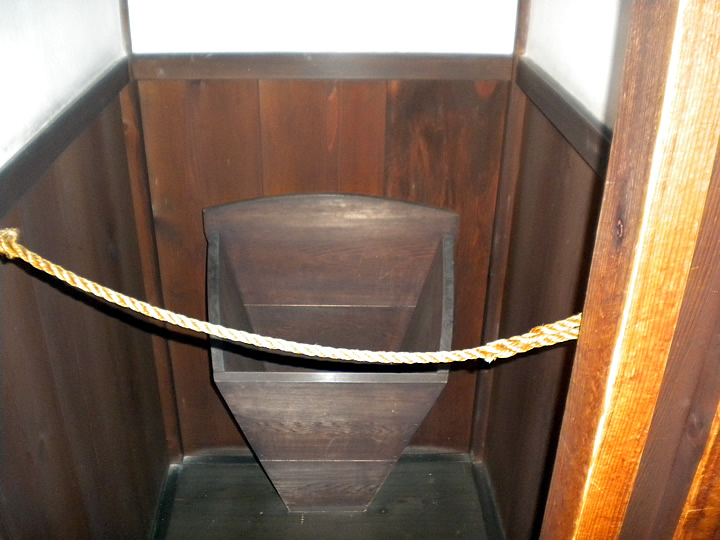 This is something in the Takayama Jinya, the former local government offices, but Gaetan will have to add the caption because I didn't make it over there!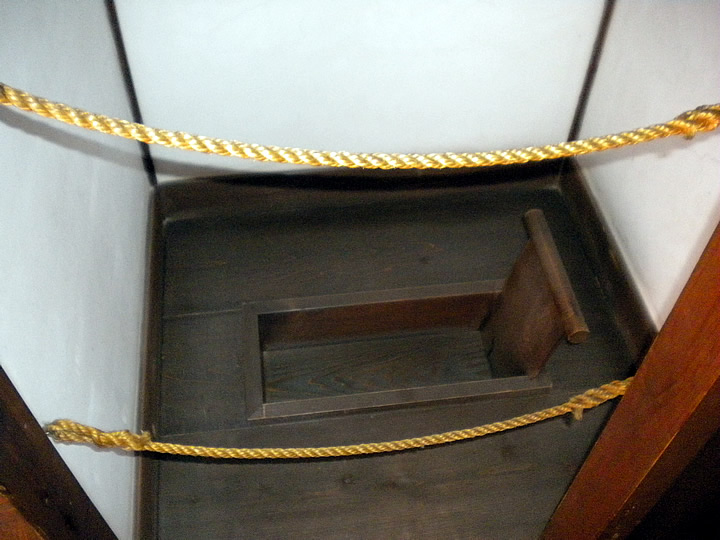 Again, something in the Takayama Jinya, the former local government offices.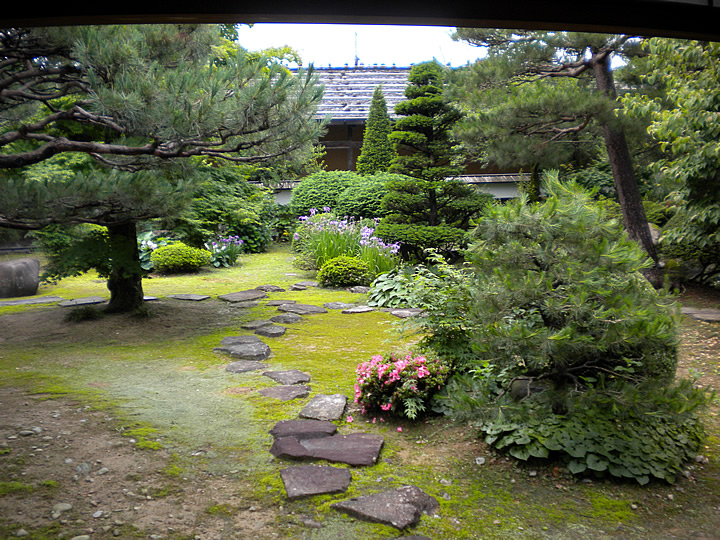 Gardens at the Takayama Jinya.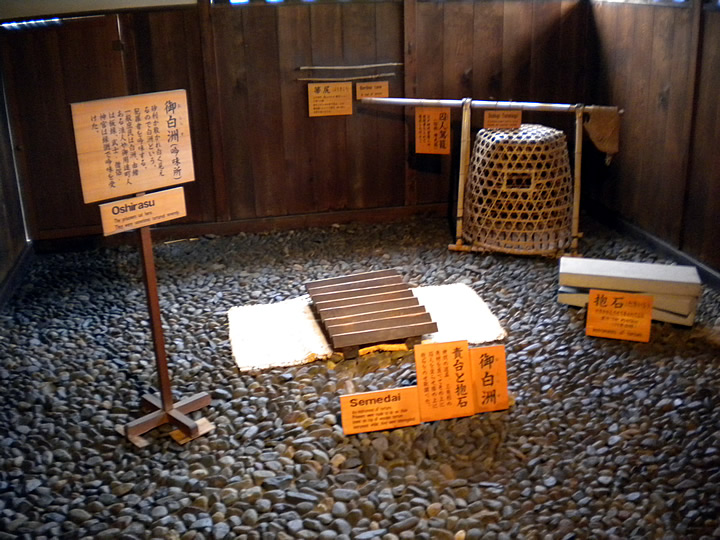 I think these are former instruments of torture on display in the Takayama Jinya.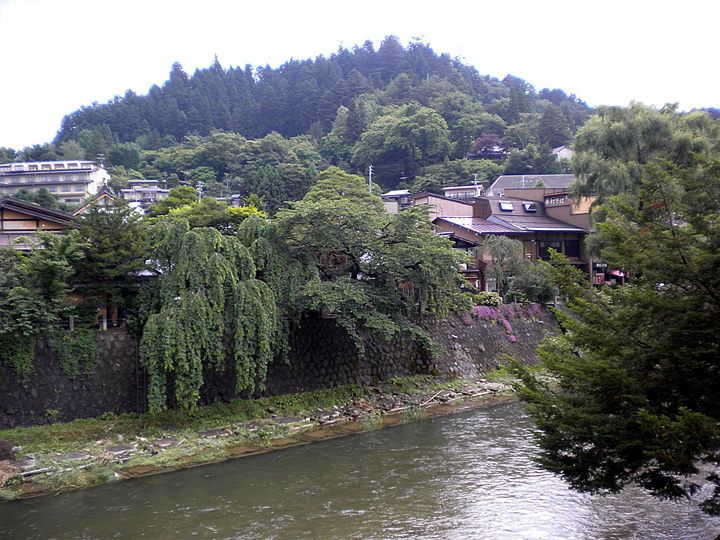 The Miyagawa runs through Takayama. "Gawa" or "kawa" = "river","taka" = "high" & "yama" ="mountain". Takayama is a gateway to the Japan Alps. It is more traditional than the big cities of Tokyo, Kyoto or Osaka.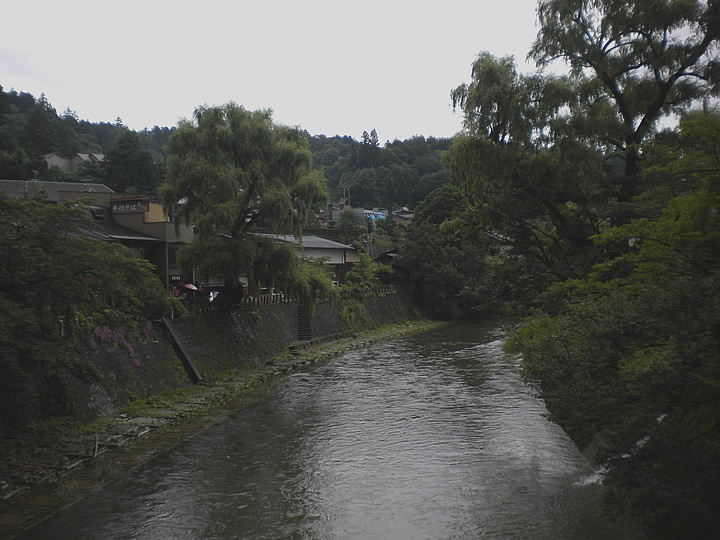 Takayama is situated in the mountainous Hida region of Gifu Prefecture; it has a lot of old-style houses & preserves many traditional practices, such as the annual parade of floats.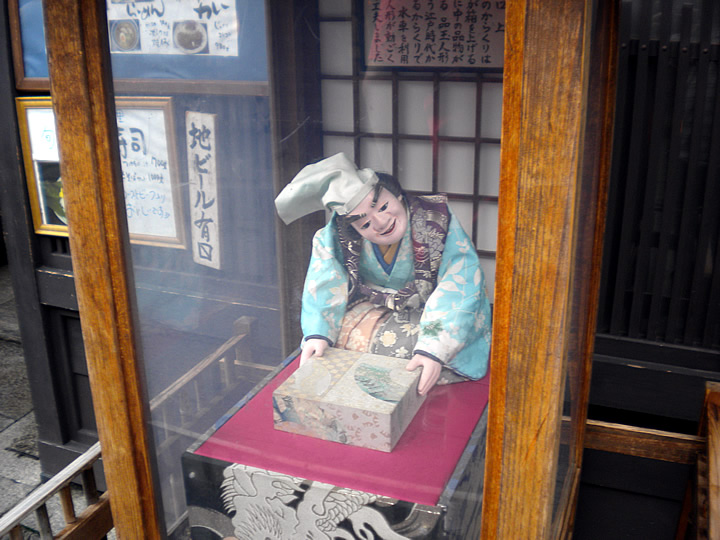 One of the many wonderful restaurants. Hida beef is one of the most famous products of the region, and we sampled it as often as we could! Sometimes it was presented raw in sushi form, sometimes sliced thin for teppan-yaki (i.e., do-it-yourself grilling at the table), and sometimes in stews with vegetables and rich broth.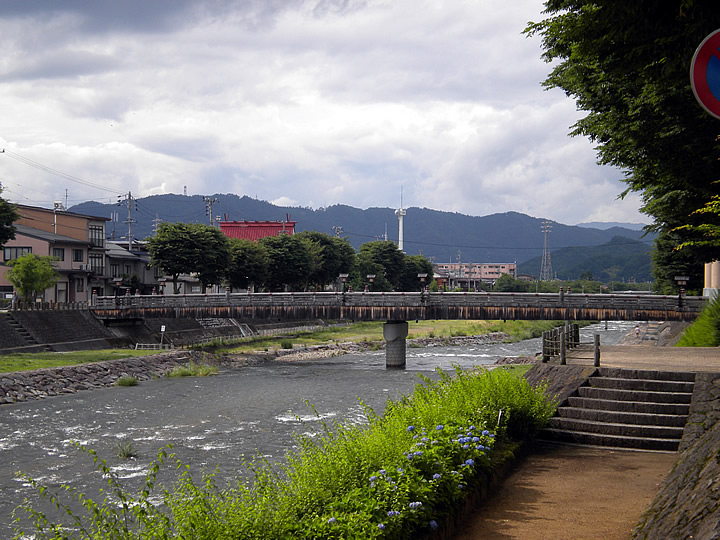 The mountains in the distance give velocity to the Miyagawa.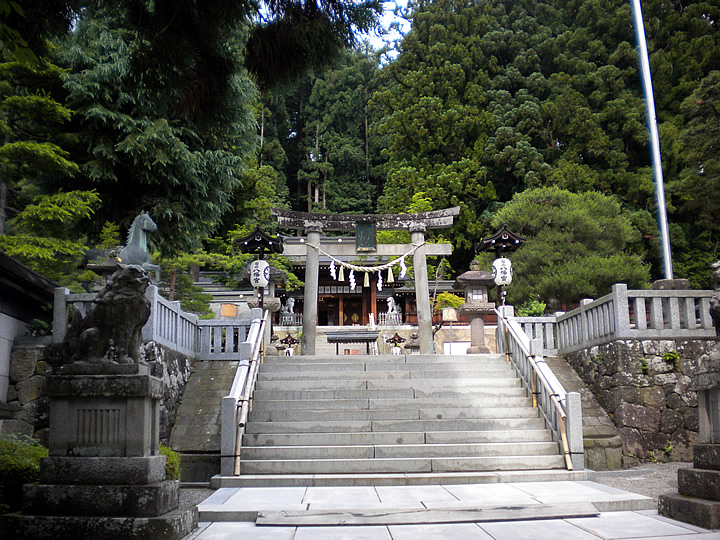 A Takayama shrine.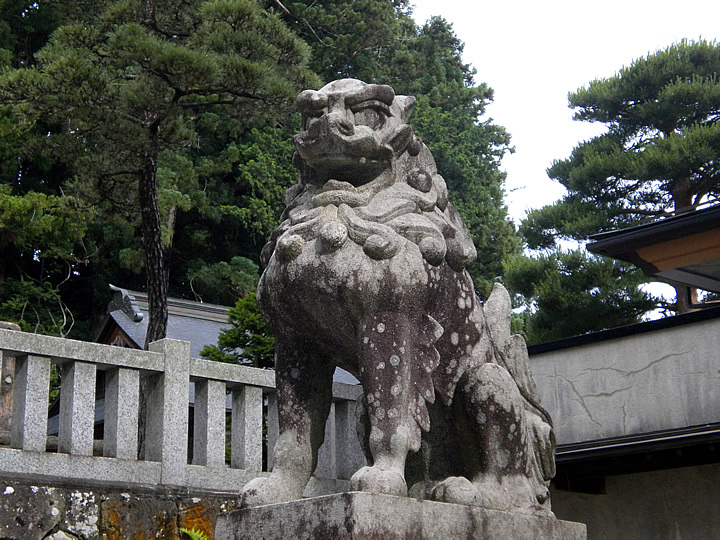 A wonderful age-spotted lion statue.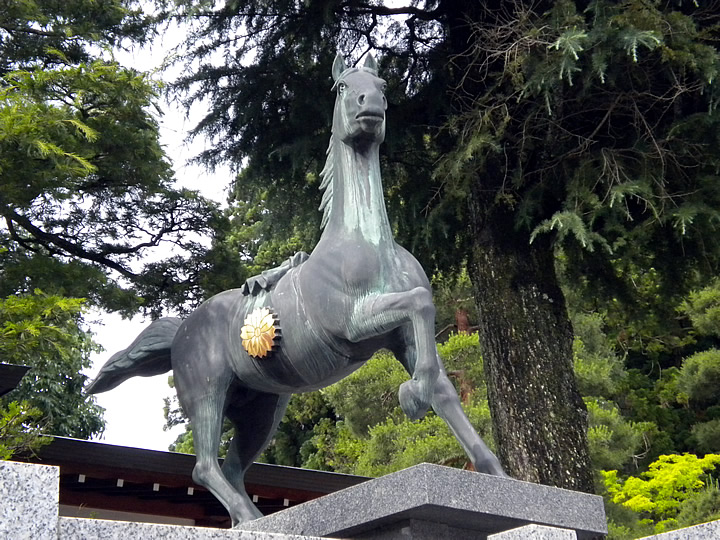 A horse statue with a chrysanthemum stirrup.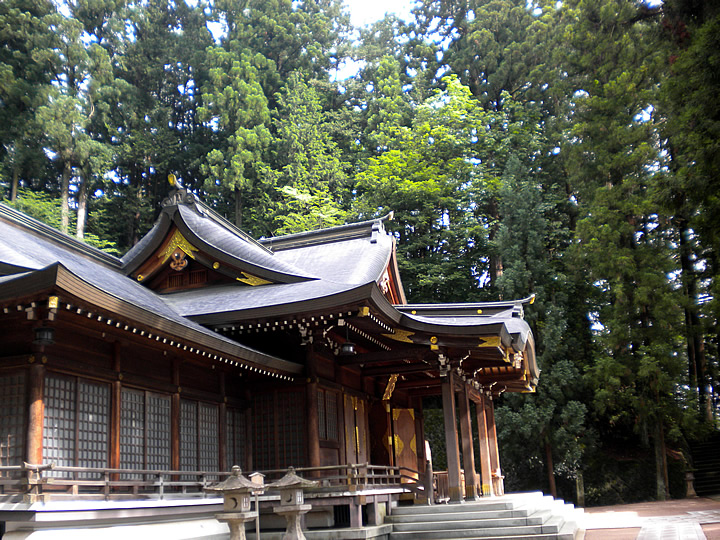 Another Takayama photo that Gaetan will have to annotate.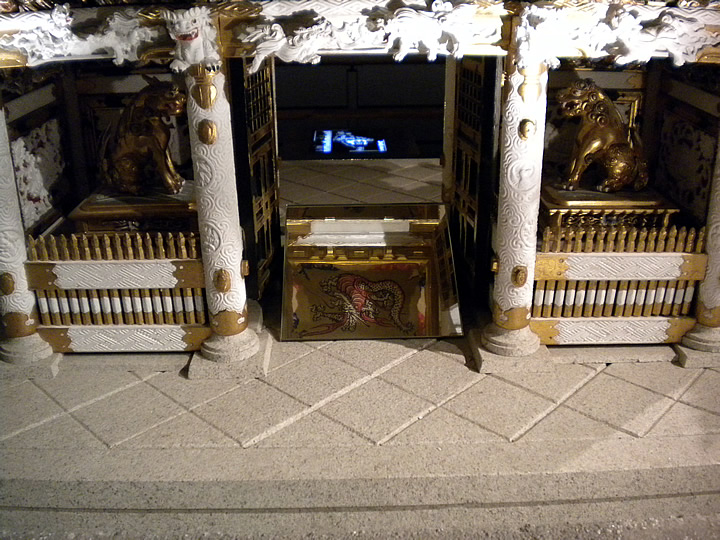 Japanese are master model builders. One entire museum is devoted to a model of the famous shrines at Nikko, north of Tokyo.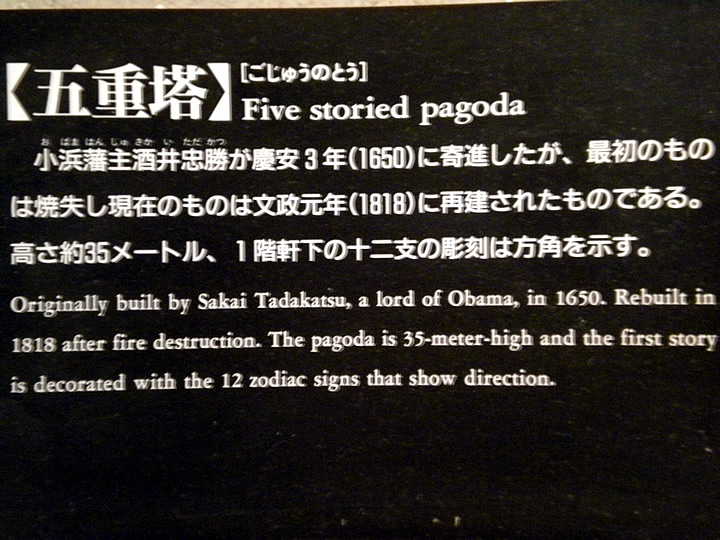 The models include a 5-story pagoda built by a lord of Obama. Does this mean our president has some Japanese ancestry, too?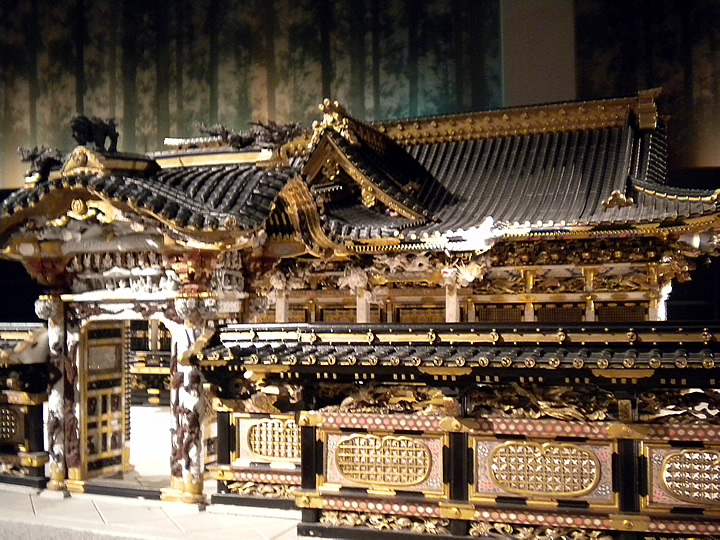 Another fine model.

The models are variously lit as if going through a day of sunlight followed by twilight, night, and dawn.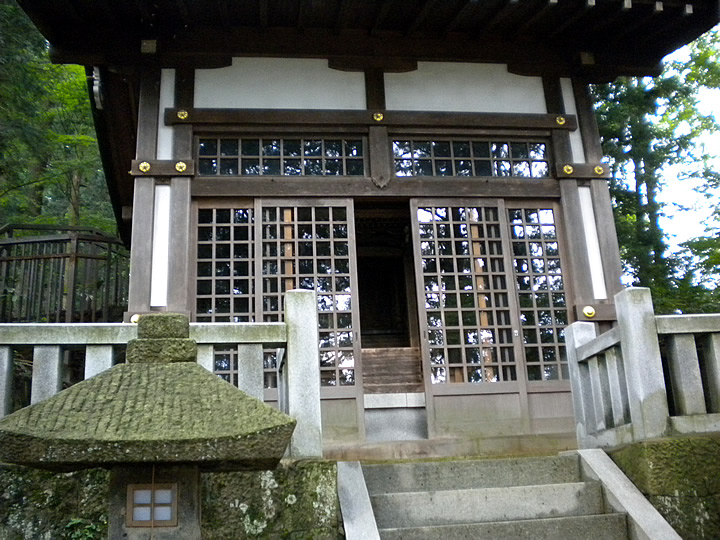 Hachiman Shrine.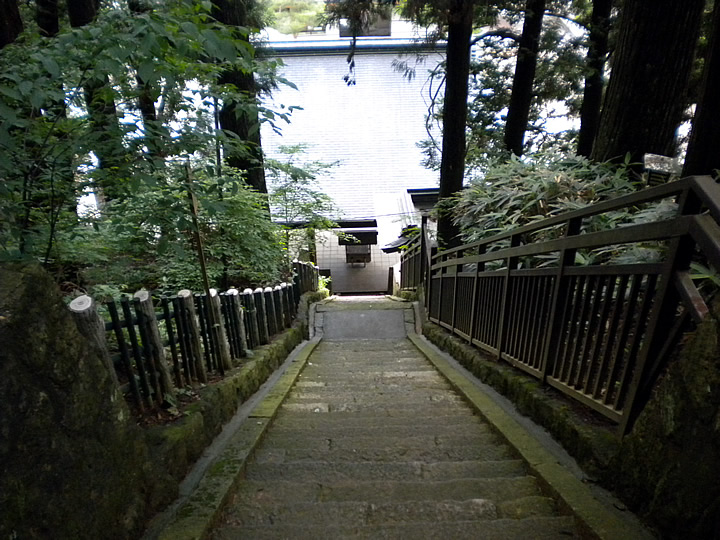 Hachiman Shrine.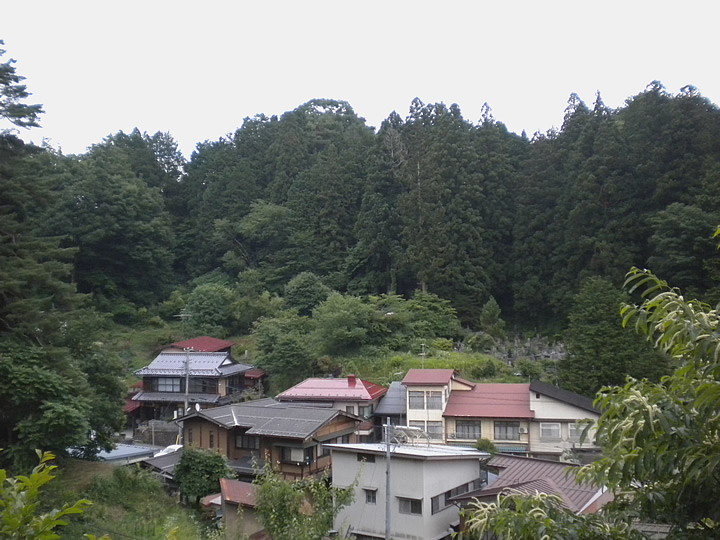 Takayama is surrounded by mountains and forest.

or skip to
Nara Osaka Kyoto Mt. Fuji Tokyo