Sold Specimens, Gallery V
Galleries of Sold Specimens:
A B C D E F G H I J K L M N O P Q R S T U V W XY Z
Agates Sold Calcites Sold Mont St-Hilaire Sold

NOTE: Villiaumite from Mont St-Hilaire
has been moved to Mont St-Hilaire Sold


click on image for larger view
VAL6-1 Valleriite $75 SOLD
Whitehorse Copper Belt, Whitehorse Mining District
Yukon Territory, Canada ex. Joe Cilen #6292
3.2 cm x 2.6 cm x 2.6 cm
Patches of bronze-colored Valleriite (Fe2+,Cu)4(Mg,Al)3[(OH,O)6|S4], a rare sulfosalt, richly infuse this specimen. Since Joe Cilen had a collection numbering in the tens of thousands, I guess this one (#6292) was an early acquisition. The specimen comes with his label.


click on image for larger view
VSV8-1 Vesuvianite $65 SOLD

Lake Jaco, Sierra de la Cruz, Coahuila, Mexico

8.2 cm x 5.6 cm x 5 cm

More than a dozen Vesuvianites (Ca10(Mg,Fe)2Al4Si9O34(OH)4) up to 1.2 cm on edge are strewn about the matrix. Matrix specimens from Lake Jaco are hard to find, and this one has good coverage of lustrous Vesuvianites.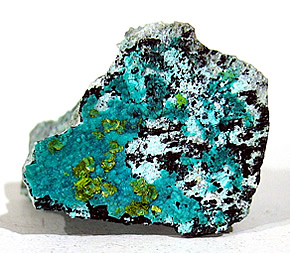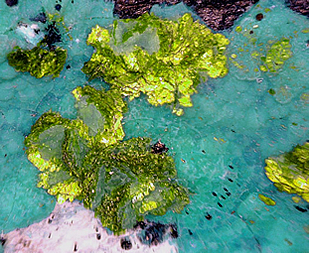 click on images for larger views image on right is 9 x 7.5 mm
VOLB9-1 Volborthite and Chrysocolla $28 RESERVED
La Verde Mine, Copiapó Province, Atacama Region, Chile
3.2 cm x 2.8 cm x 2.4 cm; largest Volborthites ~ 2-3 mm
Thin, yellow-green crystals of Volborthite (Cu3[(OH)2|V2O7] · 2H2O) are scattered on botryoidal Chrysocolla ((Cu,Al)2H2Si2O5(OH)4·nH2O) making a pretty little rock.

Galleries of Sold Specimens:
A B C D E F G H I J K L M N O P Q R S T U V W XY Z
Agates Sold Calcites Sold Mont St-Hilaire Sold